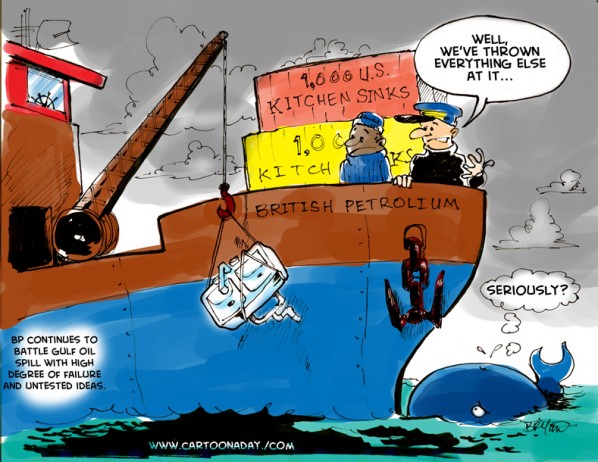 BP Gulf Oil Spill Crisis
They're at it again. The plug didn't work. They won't try nylon stockings stuffed with human hair…so now what. Now British Petroleum is going to try a "smaller pipe". It seems like they've thrown everything they can think of at the gulf oil spill problem, so why not the kitchen sink?
More Cartoons Like This:
The captain and first mate aboard a British Petroleum vessel prepare to fix the oil spill in the Gulf of Mexico. A surprised whale comments.