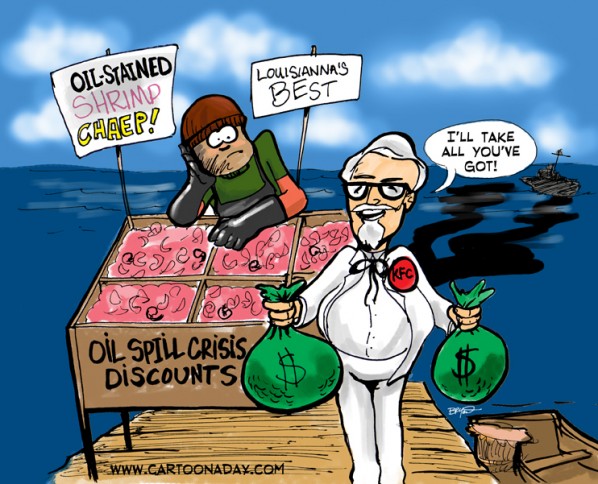 So the Gulf Coast opened shrimping season early to get ahead of all the damage this major oil spill is going to do the ecosystem. I can just image Colonel Sanders and KFC buying already-oil-covered shrimp and adding it to their already unhealthy menu. PETA has started a movement called "Kick The Bucket" because of mistreated chickens here.
http://content.usatoday.com/communities/kindness/post/2010/05/gulf-coast-oil-spill-how-to-help/1
More Cartoons Like This:
Colonel Sanders from KFC is standing on a dock in the Gulf Coast talking with a shrimp fisherman. Colonel Sanders has big bags of money.
Inspiration:

Inspired by Colonel Sanders, Gulf Coast oil spill crisis and greasy fast food.
Time:

30 Minutes