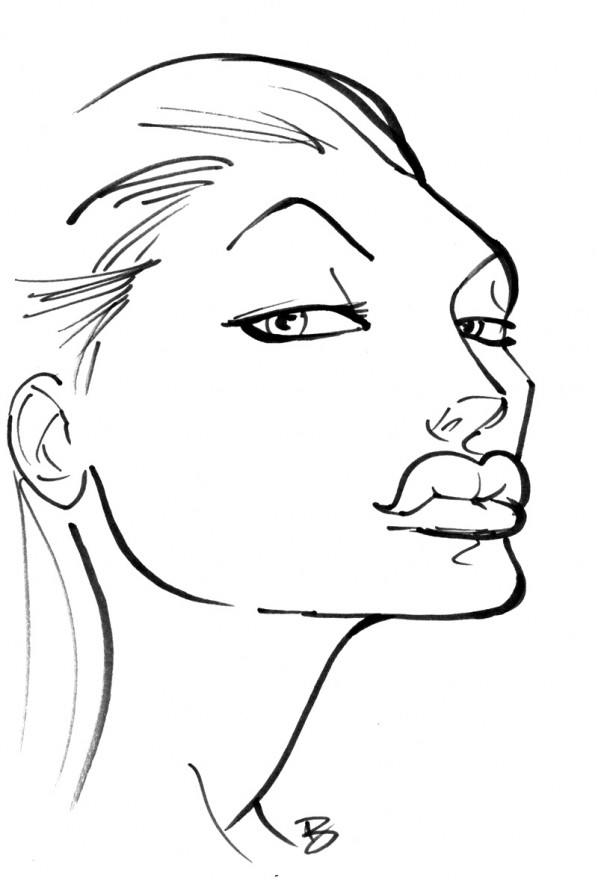 Angelina Jolie Caricature Cartoon Lineart
Drawing at coffee I sketched the first 3 kids I saw wander past, and darn it if they didn't all look like the same kid. You know the 'current' look: Dark dyed-greasy hair, bangs into the eyes, skinny jeans, etc… And as a bonus from all the monotony, an Angelina Jolie Caricature. This lineart I know I musta seen somewhere…she's been drawn a zillion times.
And here's some color versions. I'll see if I can find the exceptional artist who first drew her so I can give him the credit he/she deserves…but this is my version from memory, and free for you.
And an Angelina Jolie Cartoon Caricature Wallpaper: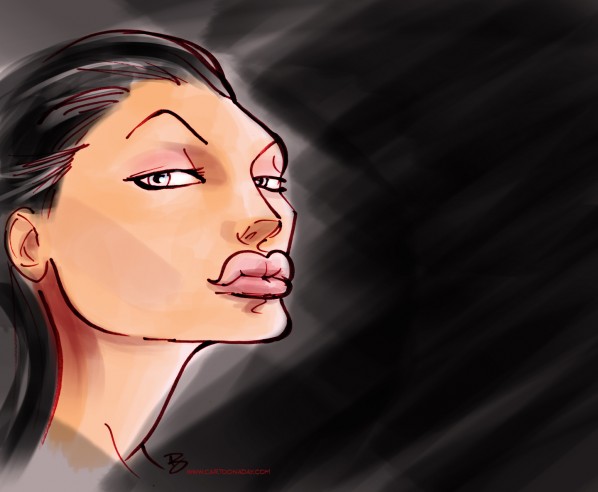 More Cartoons Like This:
Angelina Jolie lineart caricature. This Angelina Jolie caricature is one color and free. Meh skater kids also included.
Inspiration:

Inspired by too many kids conforming to stand out, and Angelina Jolie caricature