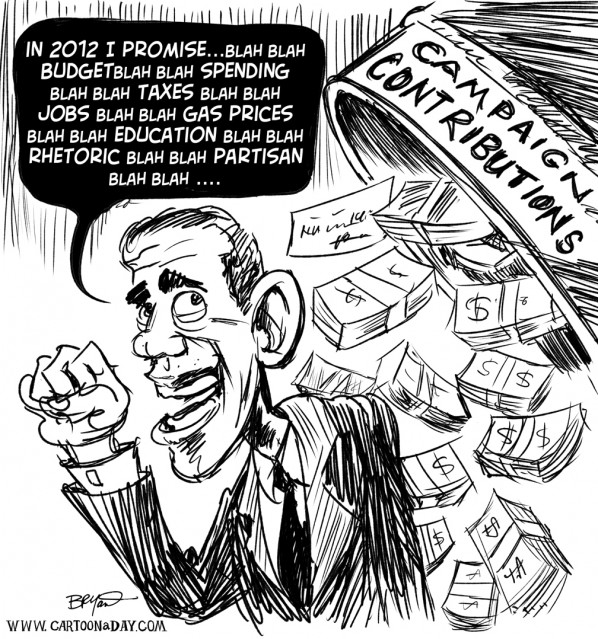 Obama Campaign Contribution Cartoon
Above is my daily cartoon featuring President Obama, his political-speak, and an avalanche of campaign money raining down on him. When the average American hears the President (or any Politician) talk, we hear every third word, and know in our hearts what he says doesn't matter. They all promise the moon, but deliver only cheese.
The below version is the same concept, with a twist.
More Cartoons Like This:
Inspiration:

Political cartoon of President Obama and his campaign contribution for 2012. Obama is showered with cash.