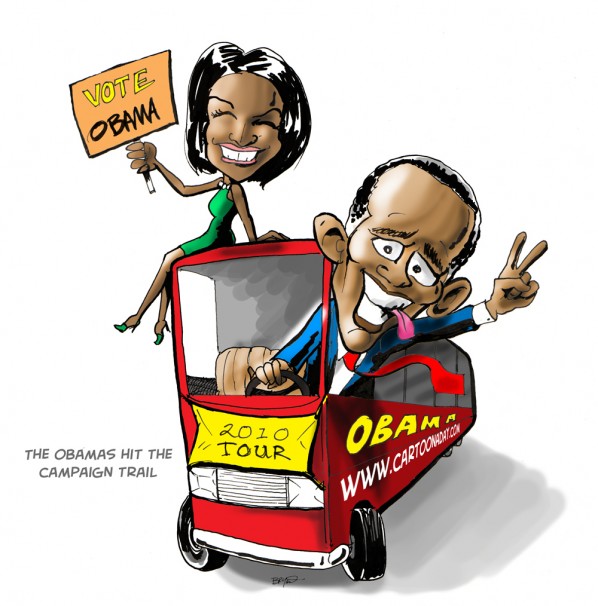 The Obamas Hit the Campaign Trail
Time for the ol' campaigning to start again . . . seems like it just ended. November is when we're inundated with political commercials, mudslinging, muckraking and all maner of ill-will towards man. My answer to it all, keep the MUTE button handy.
President Barack Obama and Michelle Obama campaign together. Reading the article over coffee and sketching, I understand Obama probably hasn't actually driven a car in years, and a Bus never.
More Cartoons Like This:
President Obama and his wife, Michelle hit thew campaign trail in a cartoon bus.