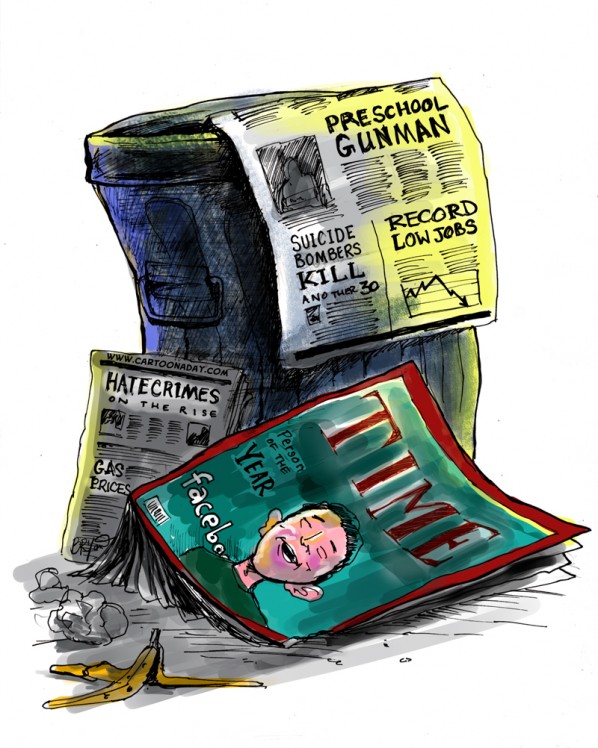 Time Magazine Person Of The Year
Time Magazine announced it's "Person of the Year" as Mark Zuckerberg-Creator of Facebook. If you don't know what Facebook is, you're probably not reading this post either. It seems he was awarded the esteemed mantle because he, apparently, created a new system of information and changed the way we communicate with each other. Now I suppose I agree with that, but Person of the Year? I read the story and instead of feeling joy and appreciation for the 26 year old entrepreneur, I was immediately angry and disappointed. Right next to his artivle was one of despicable tragedy. Mark Zuckerberg is very 'the guy of the now', but does anyone remember who Time Magazine's person of the Year was last year? Last year it was Chairman of the Federal Reserve-Ben Bernanke.
More Cartoons Like This:
A cartoon a day daily cartoon featuring the cover of Time Magazine and person of the Year. This cartoon has a trashcan and the cover of the magazine.