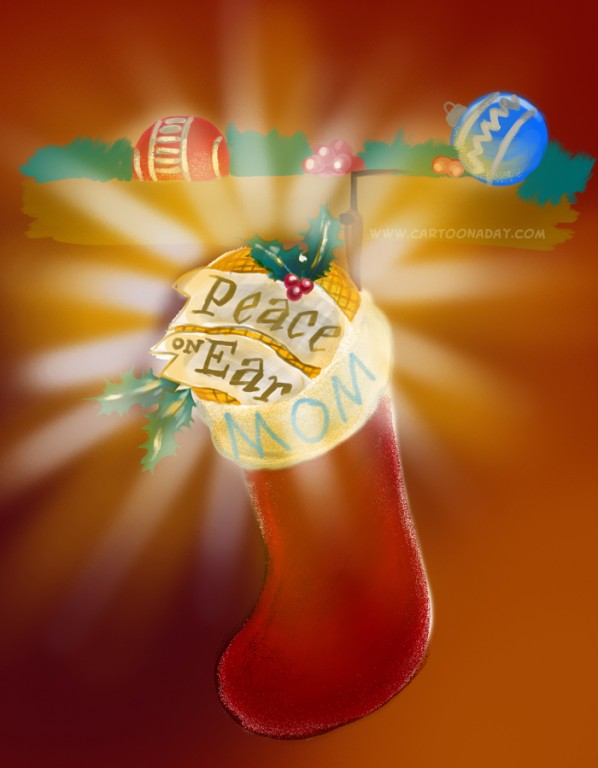 Peace On Earth in My Stocking
If it were only that simple…and who doesn't wish that?
This illustration of a stocking hung by a fireplace with a Earth-type globe and "Peace on Earth" stuffed inside is a rough draft of an Idea I had. This is as far as it went, so rather than tossing it in the trash, maybe you guys can find it useful. Took about 20 Minutes in Photoshop.
More Cartoons Like This:
A painted Christmas Stocking hangs by a fireplace. Left inside the stocking is Peace on Earth.