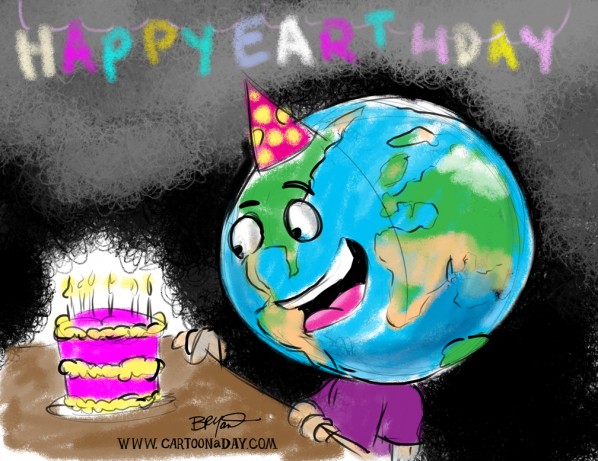 Happy Earth Day 2011
Earth Day is a a day set aside to gather and celebrate the Earth, our environment, and renew our efforts to make the world a cleaner place. You can get involved, take action, or just join your friends today in celebration. Find out more here at Earthday.org.
More Cartoons Like This:
Inspiration:

Cartoon featuring the Earth as a person with a globe on his head. The Earth is preparing to blow out candles.
Media:

Modbook art, modbook cartoon