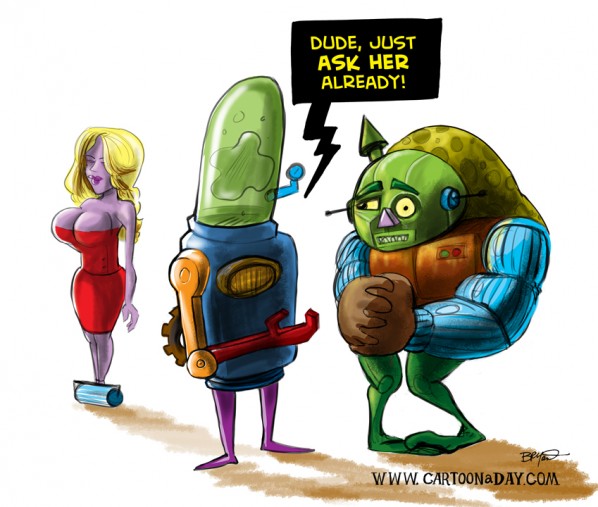 Sexy Robot Relations
"Dude, just ASK her already!"
Even robots have relationship issues? This Hunchback Robot seems to have self-image issues, maybe low self-esteem. Seen here, two funny robots are trying to get up the courage to ask out a sexy robot (fembot). I was searching for a daily cartoon idea and just started scribbling in my Modbook and photoshop. Here's the result.
More Cartoons Like This:
Inspiration:

A fun cartoon sketch of robots interacting with each other. Two male robots are discussing asking out a female robot.