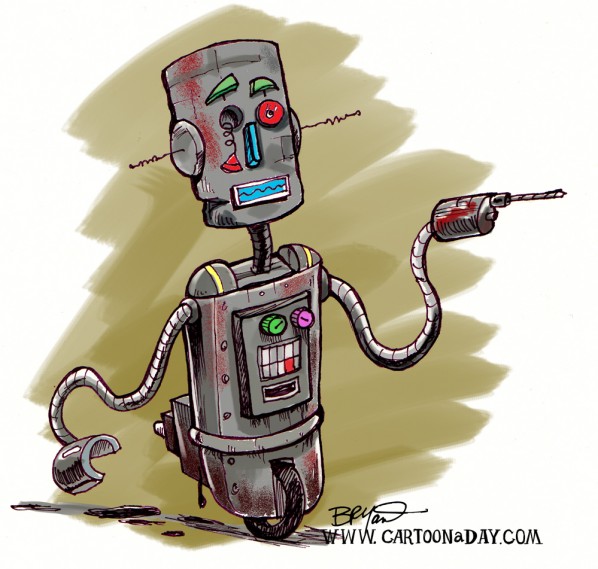 Power Drill Repair Robot
More Cute Robots! I was just sketching directly with a sharpie fine point pen marker and here's the result. After a little scaning and a little photoshop magic, we have a color repair robot!
More Cartoons Like This:
Inspiration:

A cute cartoon repair robot is on his way to either be repaired or repair something else. You decide.