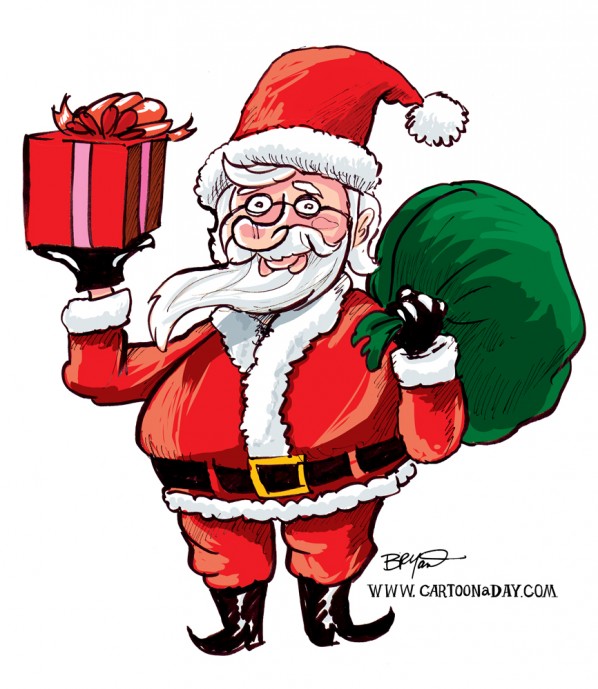 Tis the Season to Draw Cartoon Santa Claus
It's December and the season to start once again to cartoon all things Merry and Jolly. Here's the first seasonal installment of many more Santas to come! Merry Christmas!
More Cartoons Like This:
Inspiration:

Merry old St. Nick hefts his toys and magical bag of goodies for good girls and boys!