Muammar Gaddafi Strangles Libya
If Muammar Gaddafi once had an sanity, I believe it's completely left him now. Libya wants him OUT, like the Egyptians want Mubarak OUT, u he ain't gonna go easy. Ordering his troops to use tactical helicopters to fire into innocent crowds is only the next step, not the last. Things for Libyans seeking Freedom are going to get worse before they get better.
Here's my usual other versions of the same Libya Political Cartoon for various news services.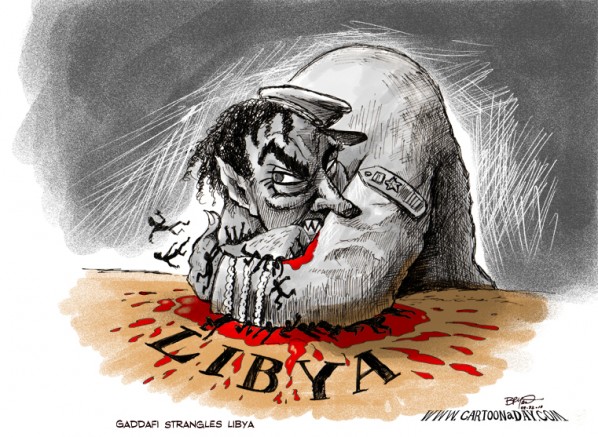 Gaddafi Strangles Libya: Blood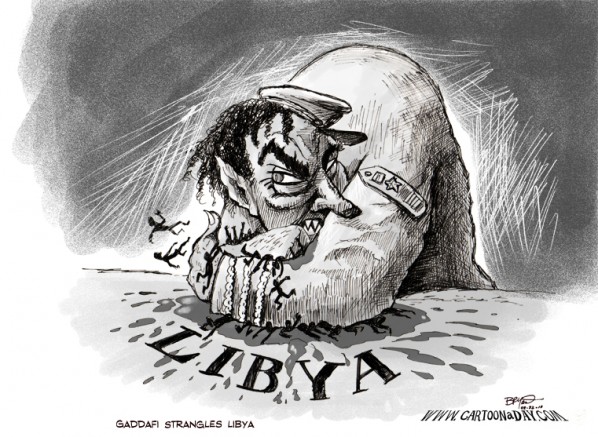 Gaddafi Strangles Libya: Grey
Gaddafi Strangles Libya: Lineart
More Cartoons Like This:
Inspiration:

Political cartoon featuring a monster-like Gadaffi Clutching his citizens and libya in his arms.