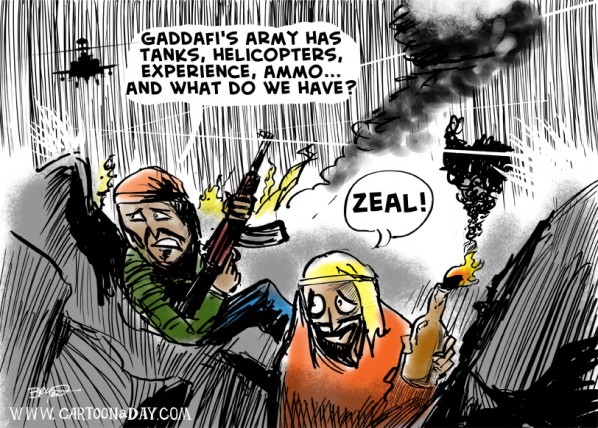 Libya Freedom Fighters Outmatched
"Gaddafi's Army has tanks, helicopters, experience, ammo…and what do we have…?"
Although they fight with zeal, Libyan citizens fighting against Gaddafi are outmatched in the war machine. Their tragic deaths scream to the world, but make not a sound to Gaddafi.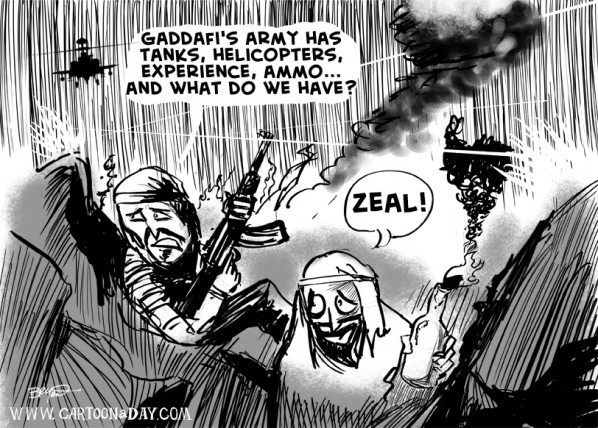 More Cartoons Like This:
Inspiration:

Political cartoon of Libyan citizens fighting back against Gaddafi for freedom. They fight with zeal against a more heavily armored foe.