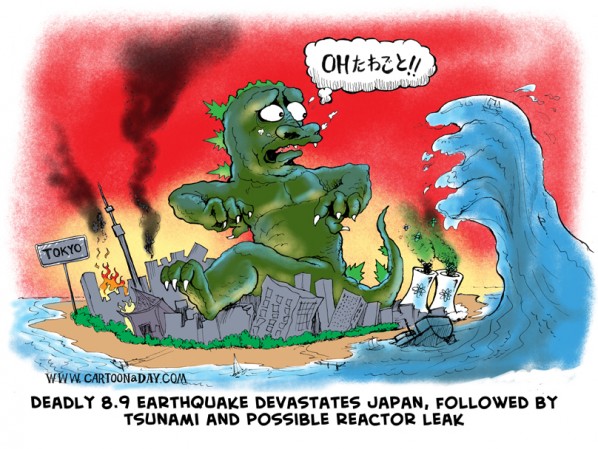 Japan Earthquake Followed By Tsunami
Crisis in Japan! Japan was hit Friday by a magnitude 8.9 Earthquake; the worst earthquake ever on record for Japan. Following the earthquake was a devastating tsunami. America's prayers are with Japan and its people. Aid is certainly on the way.
No related posts.
Inspiration:

Cartoon godzilla monster cursing an oncoming tsunami wave heading for Tokyo.