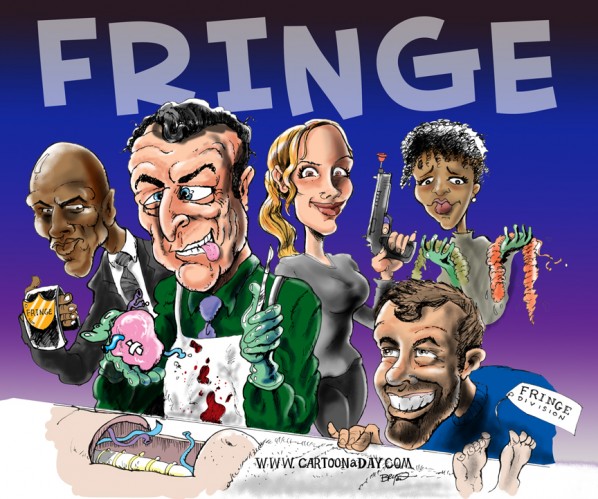 Tvs Fringe Cast Caricature Cartoon
Fan of Fringe on Fox? I had some free time on my hands and doodled up this Mad-esque scene for the Fringe Cast to play in. Share and enjoy!
In this cast caricature, from left to right are:
Lance Reddick Caricature–Agent Phillip Broyles
John Noble Caricature- Dr. Walter Bishop
Anna Torv Caricature–Olivia Dunham
Jasika Nicole Caricature-Astrid Farnsworth
Joshua Jackson Caricature–Peter Bishop
Fringe Cast Caricature Closeup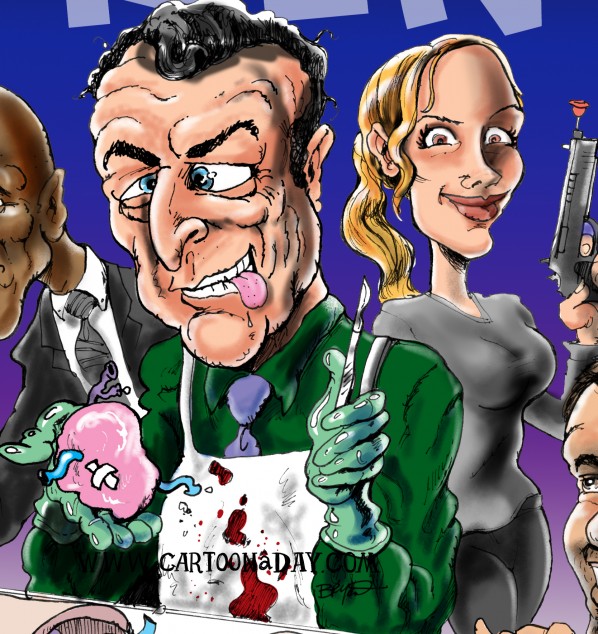 More Cartoons Like This:
Inspiration:

Cartoon caricature of Fox TV's cast of FRINGE. Fringe is a sci-fi, paranormal show in a fantasy present day Boston.