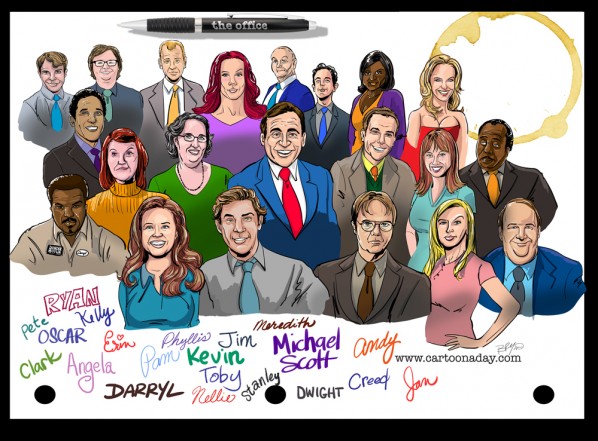 The Office Caricature-Color Cast
Today's cartoon is a caricature of the entire cast of THE OFFICE. I designed it to look like a yearbook, signed by all. That's it for The Office TV show, as well as cartoons about it. Thanks for the memories…see you in the reruns.
Here's The Office Cast Caricatures, enlarged to show detail.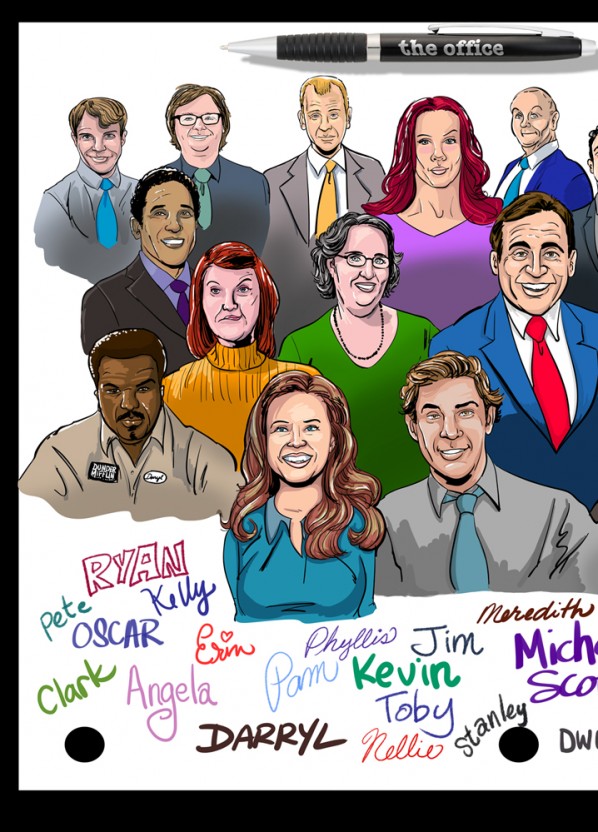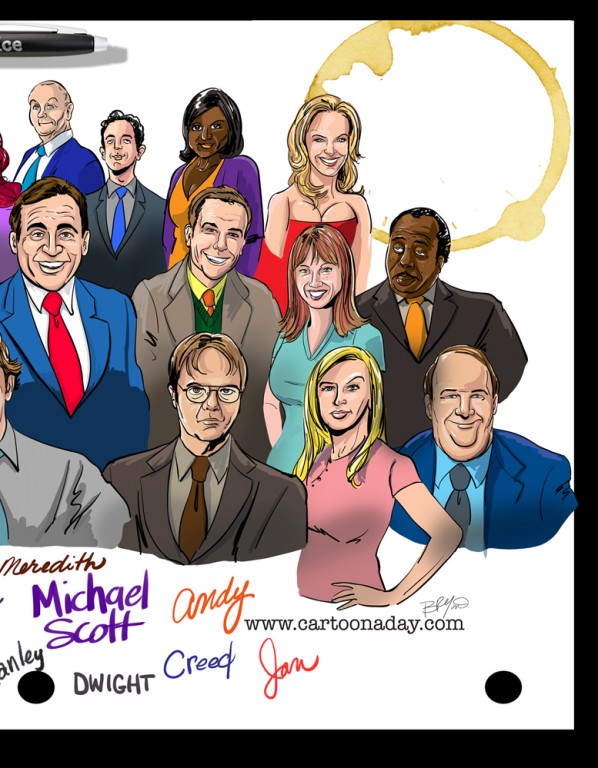 More Cartoons Like This: