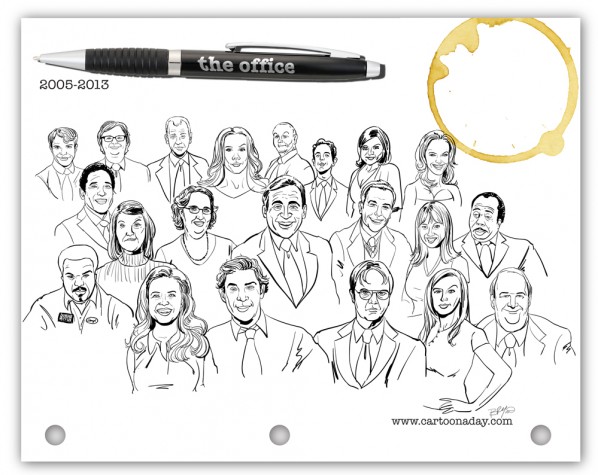 Final Office TV Season-The Office Cast
It finally happened…TV's The Office has gone off the air after 9 great seasons. Adapted from the original UK version of the Office starring Ricky Gervais, the American Office had a pretty good run. Today's cartoon of the day is a line art sketch of each major castmember. See how big a fan you are and if you can name all 21 Office Castmembers.
More Cartoons Like This:
Try to name all 21 of the major cast members of TV's "The Office". After 9 years it should be a breeze.
Media:

Drawn entirely in Adobe Illustrator, using vectors with a wacom tablet.