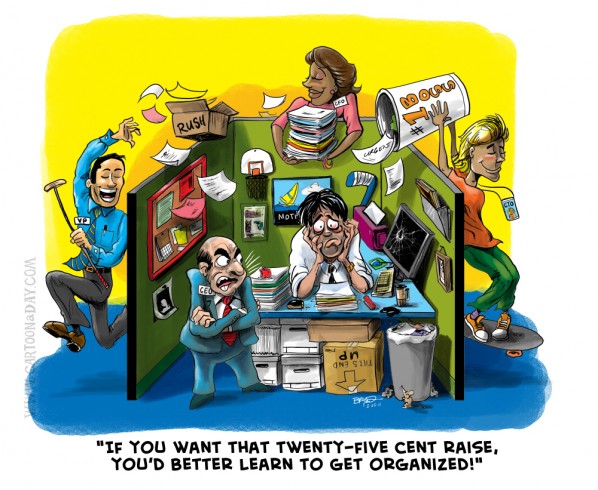 Get Organized Office Cubicle Cartoon
"If you want that twenty-five cent raise, you'd better learn to get ORGANIZED!"
Here'an office cubicle cartoon I've had in the sketch book for a couple days waiting for some inspiration. Luckily, working in an office environment every day can support inspiration at every turn. The office cartoon isn't for any special project other than me needing something to occupy several empty hours instead of television. In this office cubicle cartoon is our work-weary employee and some of the stresses anyone with a job feels. This poor sap has four supervisors dumping off their problems, presumably to run off and handle more important matters. This could be you or someone you know, so SHARE and ENJOY!
From left to right is the Vice President (VP), the Chief Executive Officer (CEO), Chief Financial Officer (CFO) and Chief Technology Officer (CTO).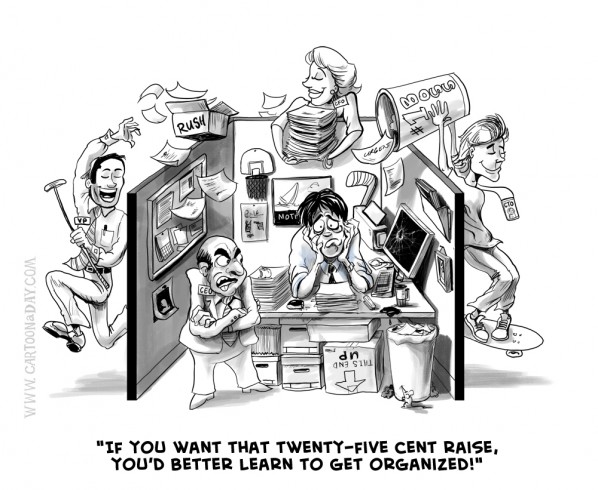 Get Organized Office Cubicle Cartoon- Greyscale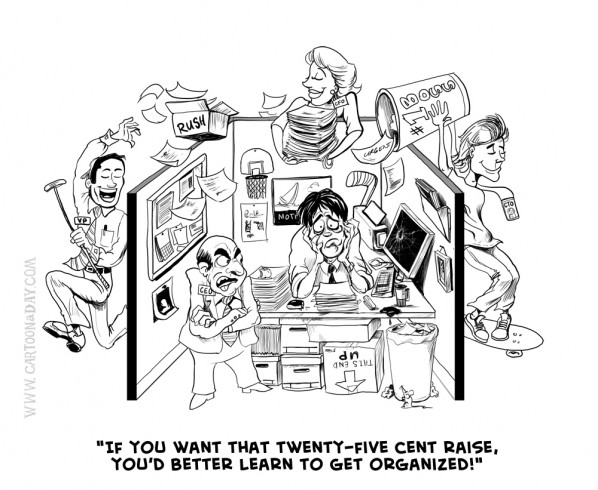 Get Organized Office Cubicle Cartoon – Lineart
More Cartoons Like This:
Inspiration:

A funny cartoon featuring an office worker in a cramped cubicle, doing the work of 4 supervisors. The worker is unhappy.