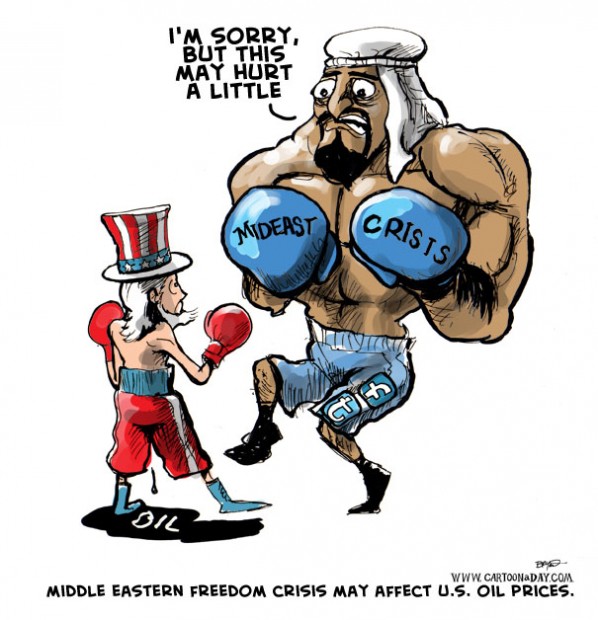 Mideast Freedom Crisis Affects Oil Prices
It was bound to happen. Analysts sit in their paranoid offices and the shut down of a whopping 2% of our oil producers has crude oil climbing high enough to scare anyone away from the pumps. Stay tuned, the gas prices aren't going to stop rising any time soon. The folks fighting for freedom in the Mideast countries aren't doing this on purpose…and actually, I'd be happy to pay a bit more for gas knowing they're free.
More Cartoons Like This:
Inspiration:

A cartoon of Uncle Sam boxing with the Mideast Crisis. The Mideast doesn't want to hurt Sam, but it seems inevitable.