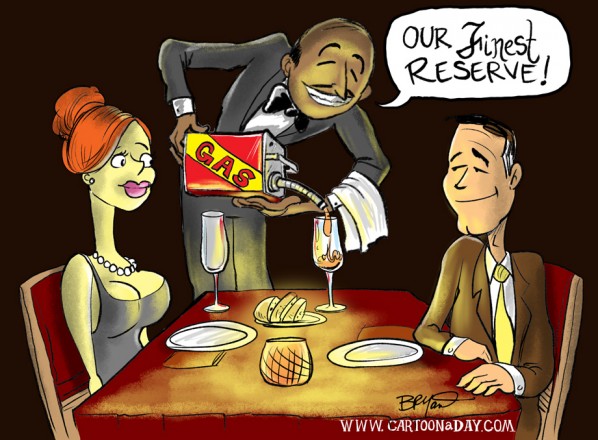 Gas Prices On The Rise
Analysts predict the Gas Prices to rise well above $4 per gallon to nearly $5 per gallon. I can't imagine any consumer who's happy about this, and perhaps even the oil tycoons may be leery, since $5 a gallon gas may cause a Nationwide upheaval and attacks on petroleum companies. If this high gas price trend continues, only the extremely well-off upper middle class and higher will be able to afford enough gas to get to work and back. I also predict a surge in bicycle sales. . . but that's another cartoon.
More Cartoons Like This:
Inspiration:

Funny editorial cartoon featuring the rising cost of Gasoline. A couple sit at a fancy restaurant, ordering premium gas.