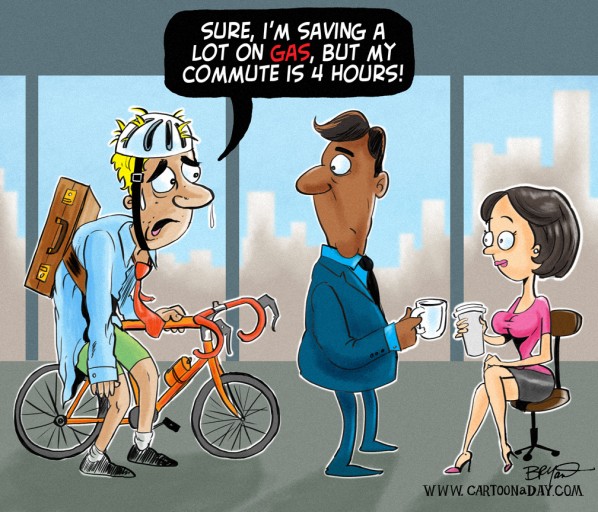 Free High Gas Prices Office Cartoon
"Sure, I'm saving a lot on GAS, but my commute is 4 hours!"
With gasoline prices approaching $4.00 per gallon, a typical 18 gallon gas tank will cost you about $70 per fill up. So…if you travel 20 miles to work, and 20 miles home per day, you need to fill up each week. Now you're SPENDING $280.00 per month on gas, just to get to your job.
So the question is, how many hours do you need to work just to pay to get there? Here's the quick math:
Average median income per person in 2011 was: $26,364
Working hours per year (40 hour work week) 1,920
Average wage per hour: $ 13.73
BOTTOM LINE: High gas prices means the average person works 20 HOURS per month JUST TO PAY FOR GAS.
Where do you fit in?
More Cartoons Like This:
High gas prices cartoon for the office commute. How many hours working pays for gas to the job?