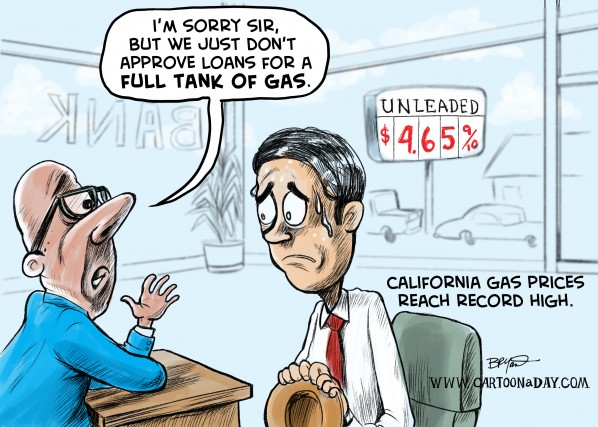 California Gas Prices Record High
"I'm sorry, Sir. But we just don't approve loans for a full tank of gas."
Due to a temporary reduction in supply, California surpassed Hawaii as the highest average fuel cost in America. A power outage to a gasoline refinery spiked a rise in an already volatile market. SCalifornia state-wide gas prices averaged $4.655 Saturday.
More Cartoons Like This:
A Californian seeks a bank loan for a full tank of gas. Gas prices hit all-time high.