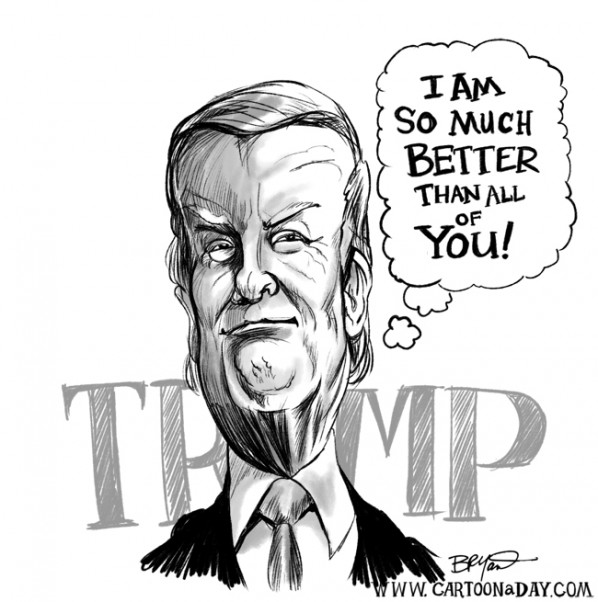 Donald Trump For President Caricature
Donald Trump has announced…that he may or may not announce…his run for the Presidency of the UNited States. There's no question Trump is a shrewd businessman. But would he make a good World LEader? Would other World Leaders consider him a peer? This whole stunt may just be a publicity ploy. Stay Tuned.
More Cartoons Like This:
Process:

Caricature cartoon of Donald Trump. Donald Trump is considering running for President of the U.S.