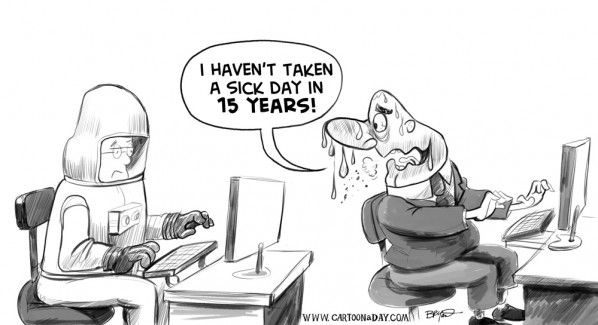 Spreading Flu at the Office
"I haven't taken a Sick Day in 15 Years!"
If you're one of the unlucky 20% of North Americans who will get the flu this year, do us all a favor and stay home when you're spewing contagion. Either that, or keep your haz-mat suit handy.
More Cartoons Like This:
An office scene cartoon with an employee sick with the flu while present at work.