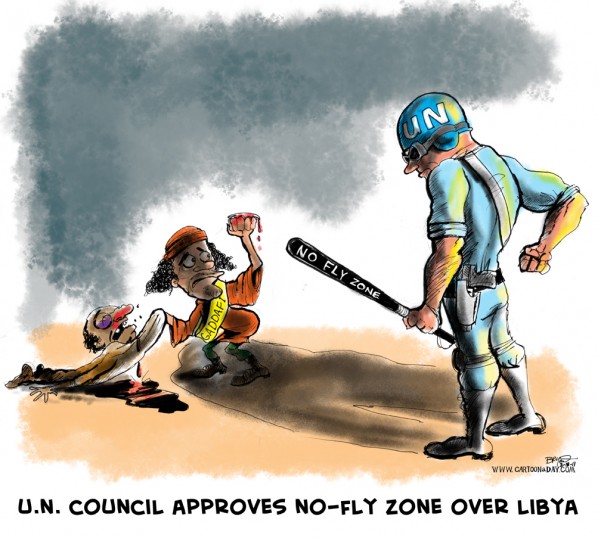 UN Approves No-Fly Zone Over Libya
Now, any country part of the U.N. peacekeeping force can use military and deadly force against Gaddafi if he further tries to liquidate his citizens. I actually hope he tries hurting more civilians. It may be the only way to get rid of Gaddafi.
No fly zone cartoon- Grey.
More Cartoons Like This:
Political cartoon featuring Gaddafi Beating up a Libyan citizen, while the shadow of the U.N. Peacekeeping force looms. They enforce the no-fly zone.