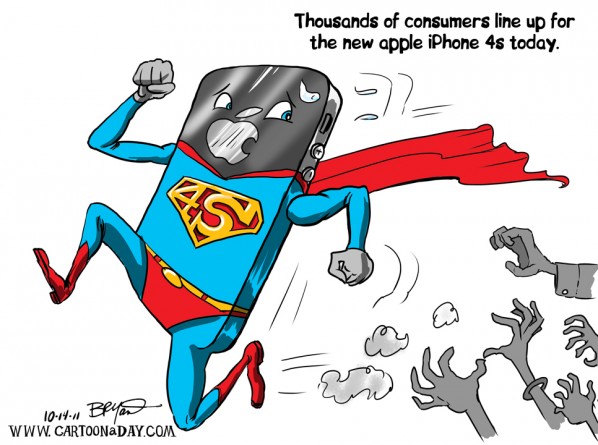 iPhone 4s Takes off Today – New Iphone 4 Cartoon
You may not realize it yet, but Apples's new iPhone 4S was released today. Thousands lined up outside stores to be the first to buy one. Aside from larger capacity, better camera, and faster processor, the iPhone 4S is the same as the iphone 4.
With the release of the iphone 4s, Apple will push the worldwide mobile phone stats over the 50% are smartphones line.
More Cartoons Like This:
Apple releases its Super Smartphone, the iphone 4S today. Consumers line up to own the new iPhone 4s.