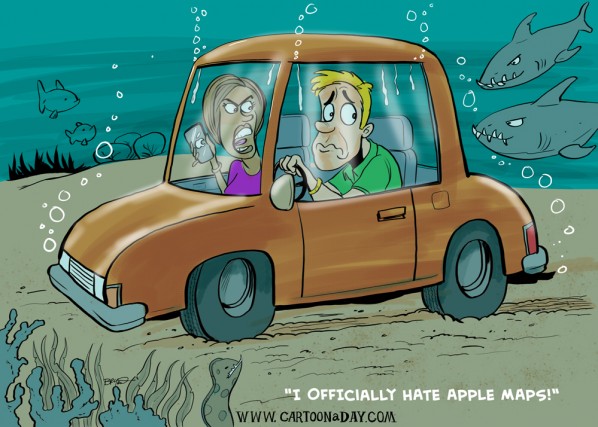 Everyone Disappointed by New Apple Maps on Iphone
"I Officially HATE APPLE Maps!"
If you're not in the digital loop, Apple released a new update along with the new iphone 5, and with it- a slew of criticism.  Trying to pry themselves further out of bed with internet giant GOOGLE, Apple dropped the wildly successful Google Maps and replaced it with their own. Now Apple didn't create the map data themselves, but re-skinned and rebuilt how a similar map product works, using data streams from private sources, much like TomTom does. The main problem with the new maps, many physical locations are missing, misplaced, or incorrectly labeled.  Apple actually released an official apology.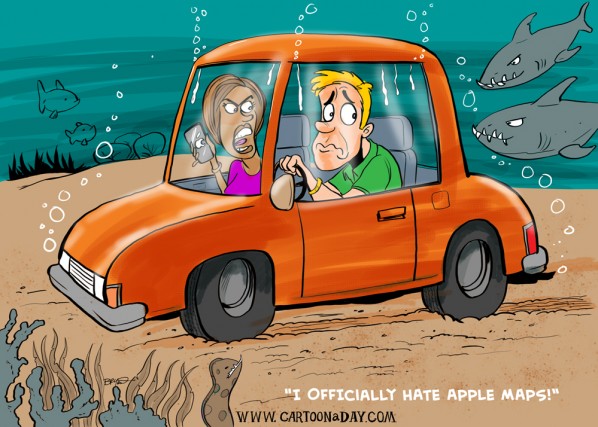 More Cartoons Like This:
Apple Maps cartoon-featuring a couple who've driven into a body of water through direction of the iphone.