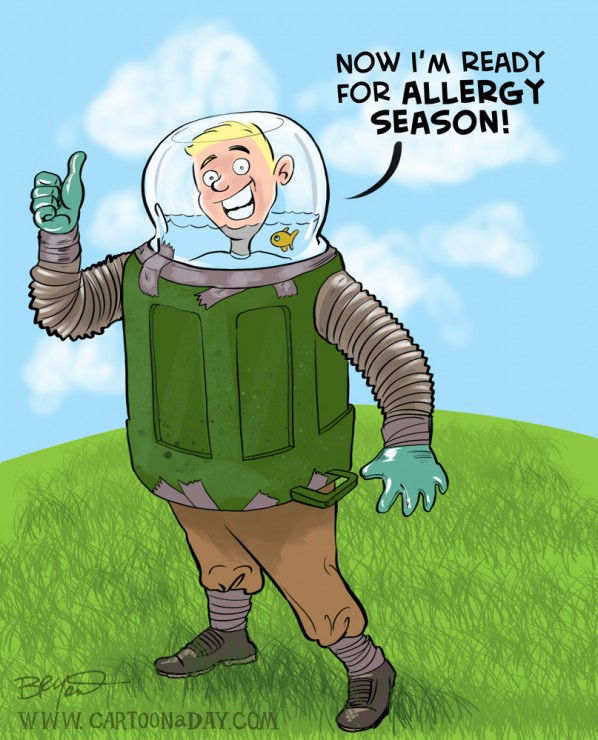 Fall Allergy Season Begins
Fall allergy season is here! If you're an allergy sufferer, you know you'll go to extreme lengths to prevent and recover from allergies. When particulate dust and pollen hit your nose, your body signals the release of histamines-which in turn make you sneeze. Sneezing is your body's way of clearing the dust and irritants. Anti-histamine drugs and sprays block the production of the sneeze-making reaction, but not necessarily the irritant.  Scientists say the beach is the best place to find an environment without pollen, and actually suggest picturing a beach in your mind to reduce allergy symptoms.
More Cartoons Like This:
Inspiration:

An allergy sufferer goes through great lengths to enjoy the outdoors during allergy season.