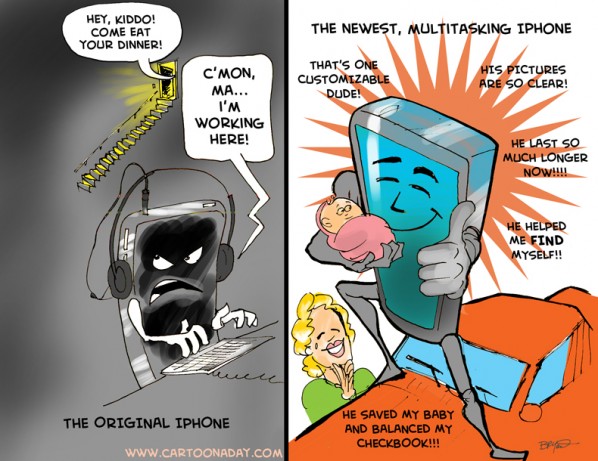 New iPhone 4.0 is Here
It's here (well next week) but what about my original version 1.0 iphone? It's 3 years old now, and still runs perfectly. Sadly no OS update for me. And Im really liking the new 5mpxl camera on the iphone…I may break down and make the purchase.
More Cartoons Like This:
Inspiration:

A split panel cartoon of the original and new iphones. The New iphone looks like a hero.