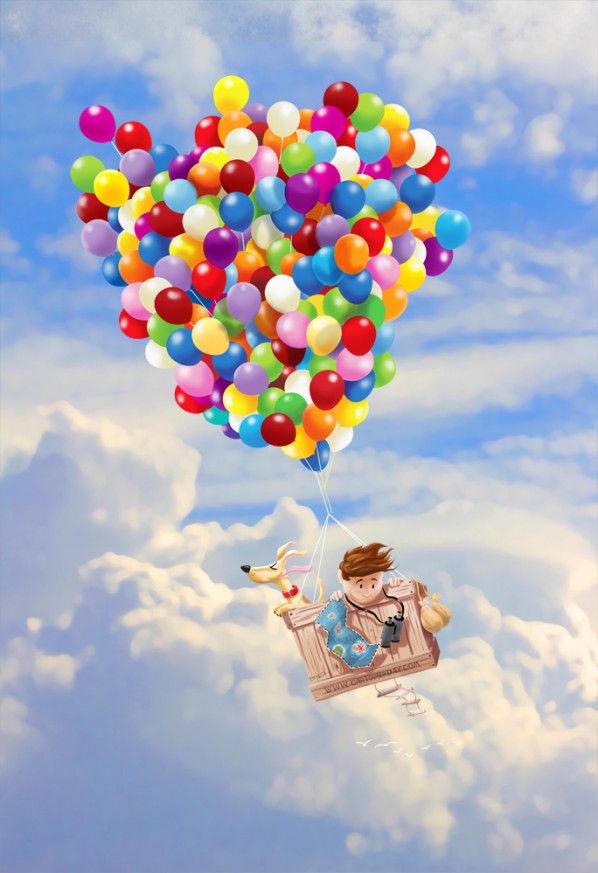 Balloon Boy and Dog Adventure Time
Today is another melding of my fascination with clouds and a spirit for adventure. Who wouldn't dream of adventuring off into the unknown with a trusty companion on the winds of fate? This cartoon kid is ready to find adventure and fortune.
Included is a cropped and enlarged detail of the boy and dog, and a few other variations of sky/cloud backgrounds. Speaking of backgrounds, these make nifty iphone wallpaper backgrounds. Keep looking up!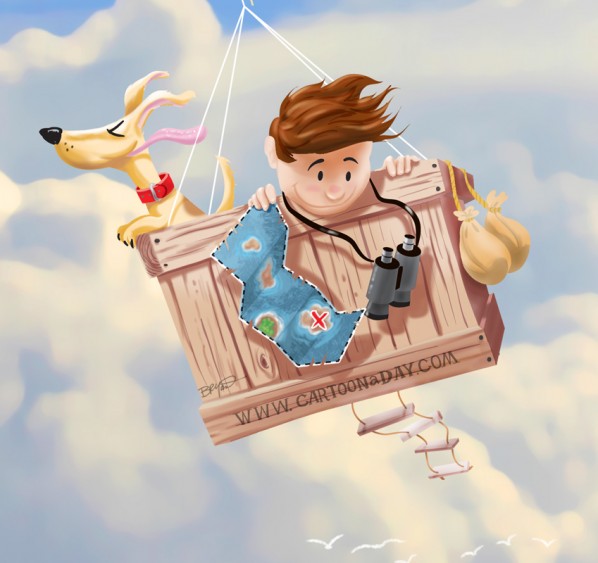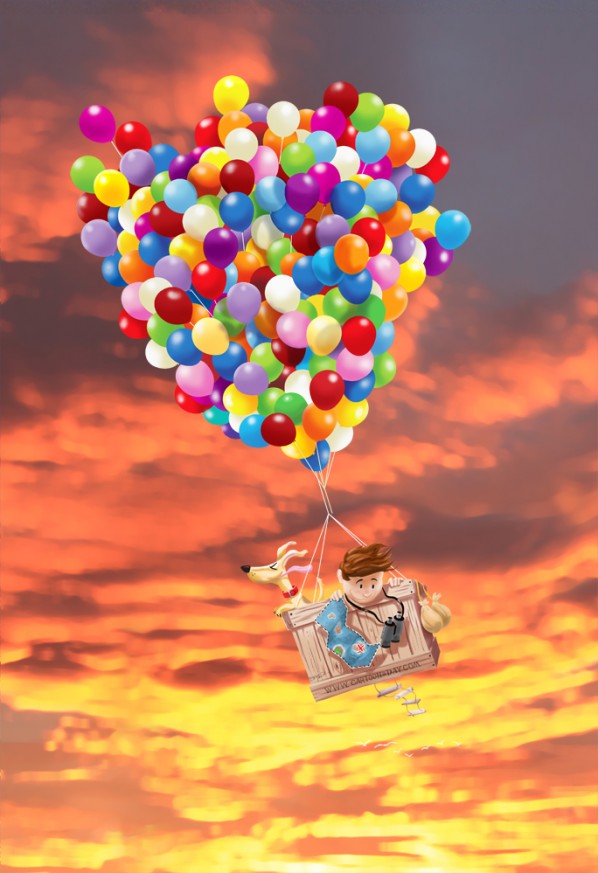 More Cartoons Like This:
Inspiration:

A cartoon boy and his cute dog fly through clouds in a homemade balloon craft. Many colorful balloons suspend them.