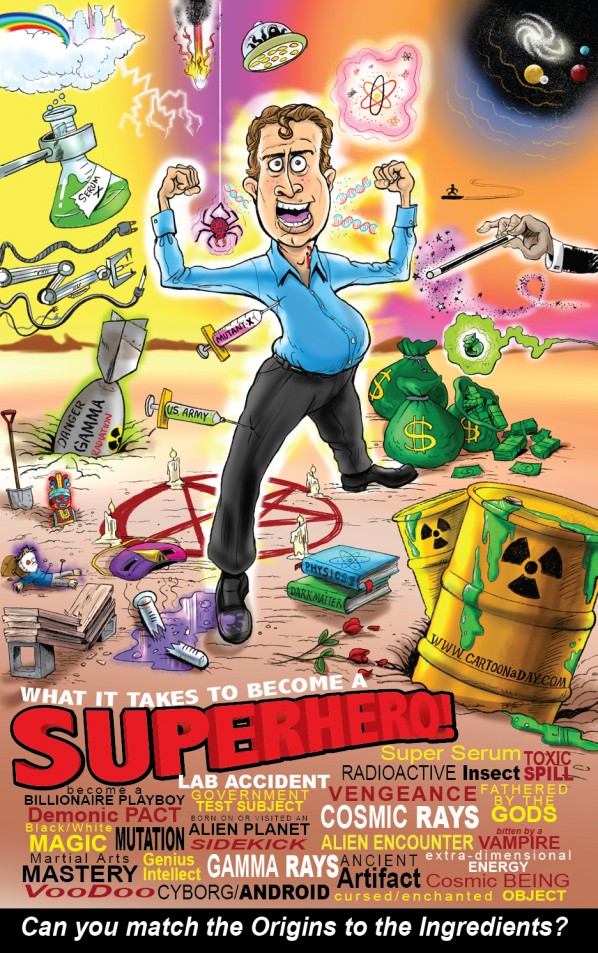 What it Takes to Become a SUPERHERO!
Can you match the Origins to the Ingredients?
I jotted notes for a couple days, asked for help from my kids, and compiled what I think covers nearly every superhero Origin circumstance. Of course I'm willing to be proven wrong! Can you find something I MISSED? Make sure your Origin doesn't already fit into my universal Superhero Origin poster!
Here's a Superhero Origins Poster Closeup: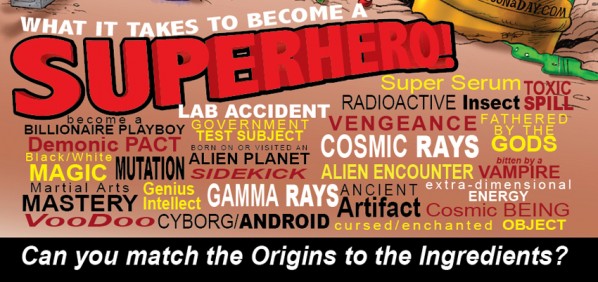 And the Superhero Origins Poster Sketch!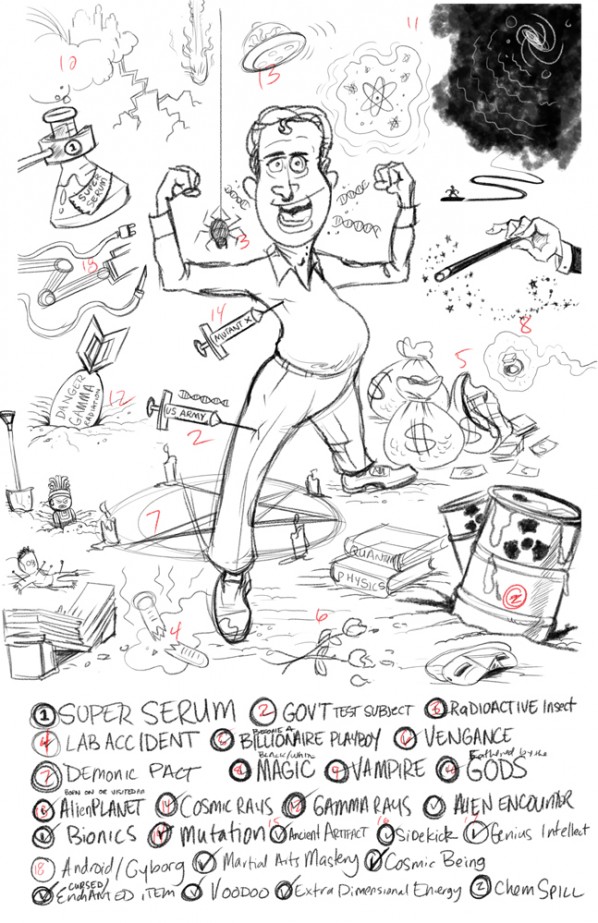 More Cartoons Like This:
Inspiration:

A funny universal poster featuring all the possible Superhero Origin conditions. Make it game and try to match the origin with the pictures.