Superhero Mashup Cartoon
Today's cartoon is a superhero combination mashup. I know , I know, I've mixed DC and Marvel Superheroes. See if you can spot all the heroes incorporated:
Captain America
Superman
Flash
Green Lantern
Wonder Woman
Batman
Shazam
Hawkman
Aquaman
Martian Manhunter
Green Arrow
And below is the Superhero Mashup without the background.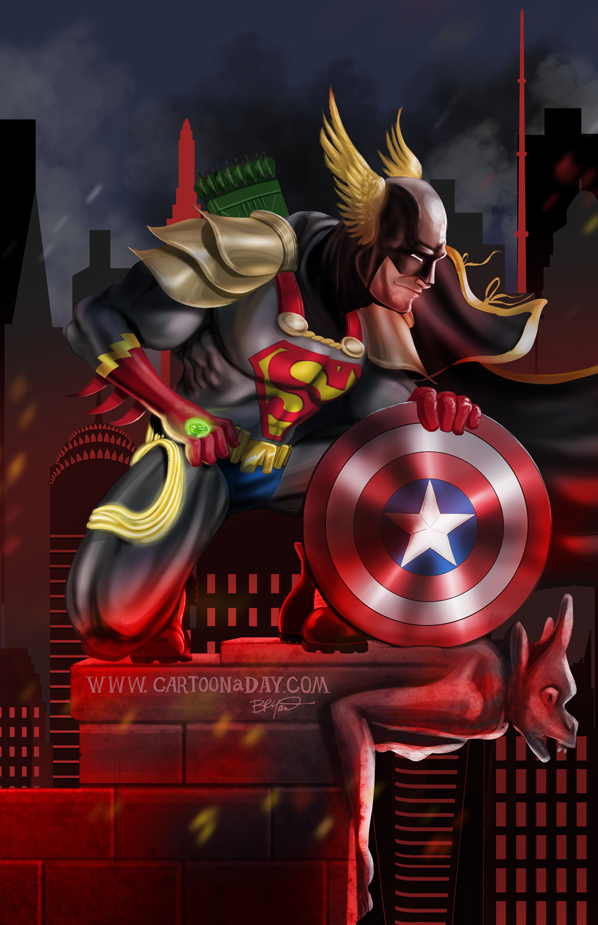 More Cartoons Like This: