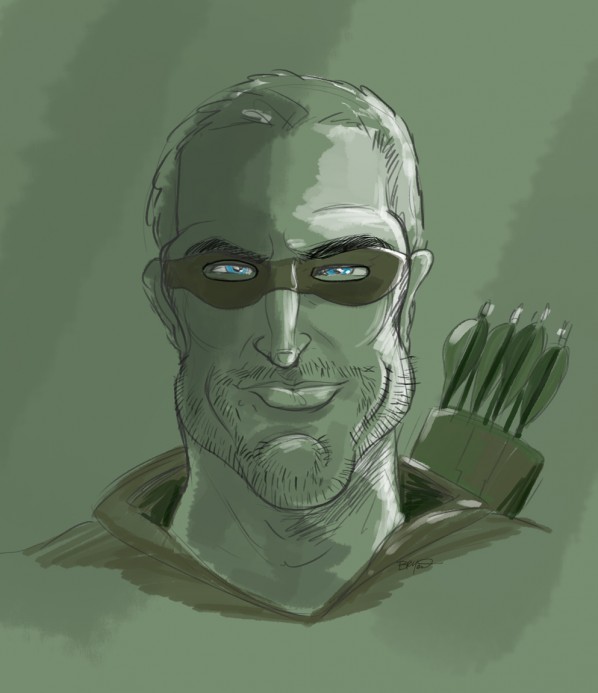 Amell is the Green Arrow
If you watch the CW series "Arrow", then you know all about the re-imagining of the class DC hero Green Arrow. If you don't you're missing out.  Whenever I start getting into a great show, it gets canceled due to viewership or politics or something. I doubt Arrow will have the 10 year run that Smallville did, but here's hoping. Keep it up!
This is a 10-minute and hurried sketch of Stephen Amell as Green Arrow. I can really tell I haven't stuck with teaching myself caricatures when I suddenly realize these sometimes suck! Sorry, Stephen… I'll give it another go.
More Cartoons Like This: