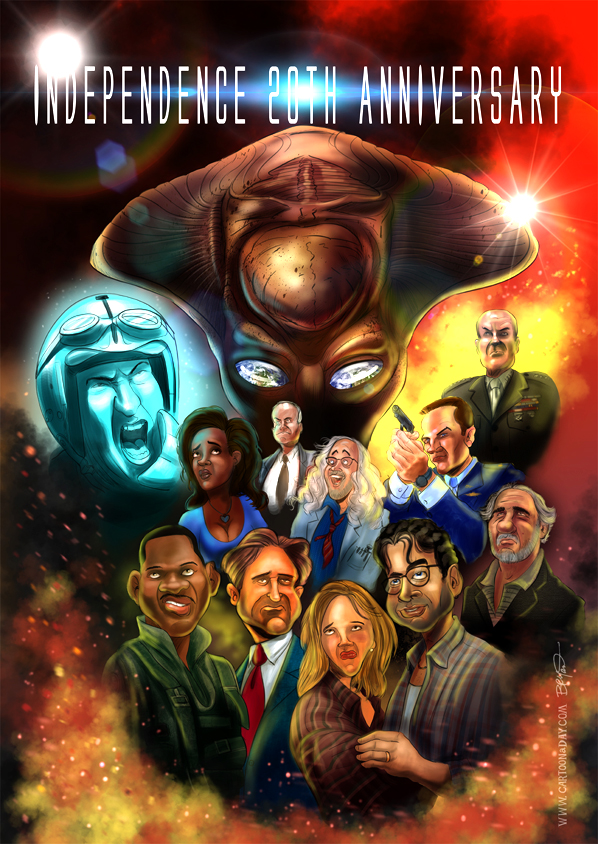 Independence Day Movie 20th Anniversary Poster
Today is an update to a poster I'm working on of the blockbuster Independence Day movie which opened 20 years ago. I'm not sure I'm dsatisfied with this as a 'final' piece, but hey, it's something for nothing.
A few of the main players in this cast are Will Smith, Bill Pullman, Jeff Goldblum, Judd Hirsh, Margaret Colin, Randy Quaid, Brent Spiner, Adam Baldwin, Robert Loggia and James Rebhorn. Of course there are others like Vivica Fox and Harry Connic Jr, who I'll try to fit in as the sketch progresses.
And…I'm ready for my closeup!
More Cartoons Like This: