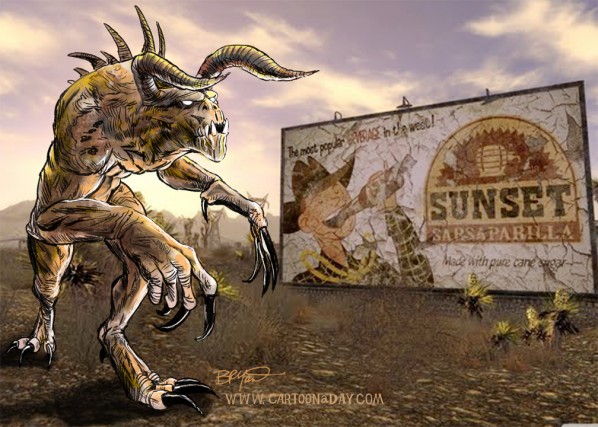 Fallout New Vegas Deathclaw Wallpaper Cartoon
Like the post name says, I've given up (today) on political cartoons about the debt ceiling. Instead, on FUN Friday, we have by request- a Deathclaw cartoon/illustration/painting from the wildly popular xbox game : Fallout New Vegas.
I was going to draw up a goofy Deathclaw, but as I doodled with it, the Deathclaw became a bit more detailed and realistic. Seeing that direction, I found a public-use screenshot background that I thought was appropriate. The dimensions for this Deathclaw illustration are ripe for use as a computer wallpaper, so download as you desire.
Thanks to Steven for requesting the Deathclaw cartoon.
Deathclaw cartoon Enlarged for detail: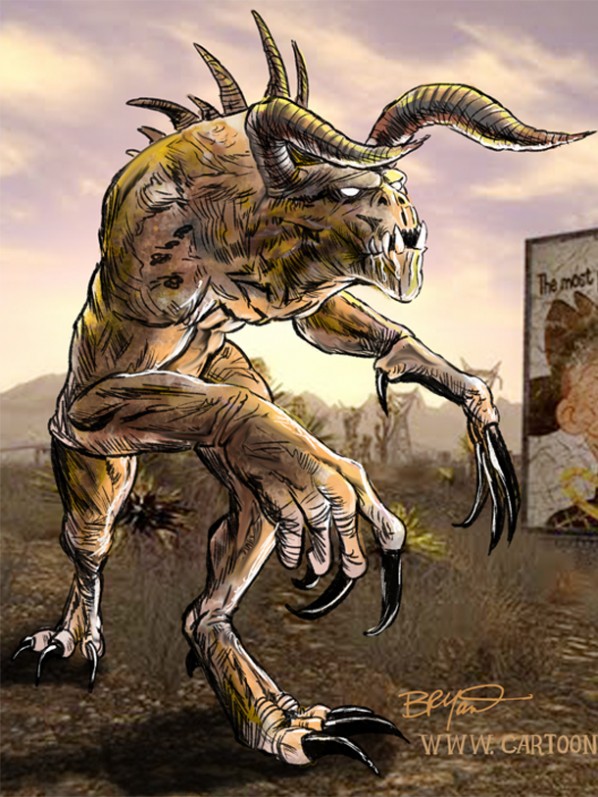 Fallout New Vegas: Deathclaw Cartoon Wallpaper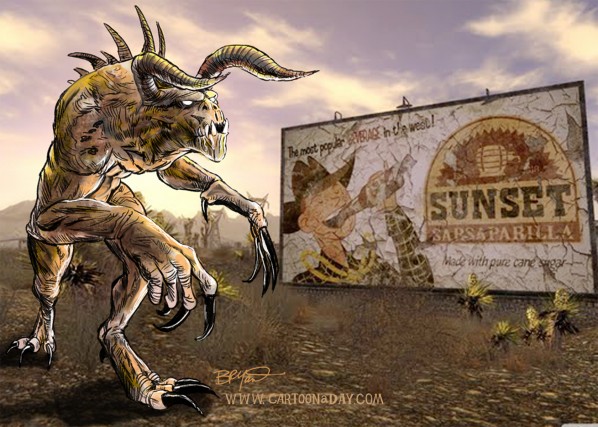 More Cartoons Like This:
Daily cartoon featuring a cartoon Deathclaw from the game Fallout New Vegas. The deathclaw can be a wallpaper.