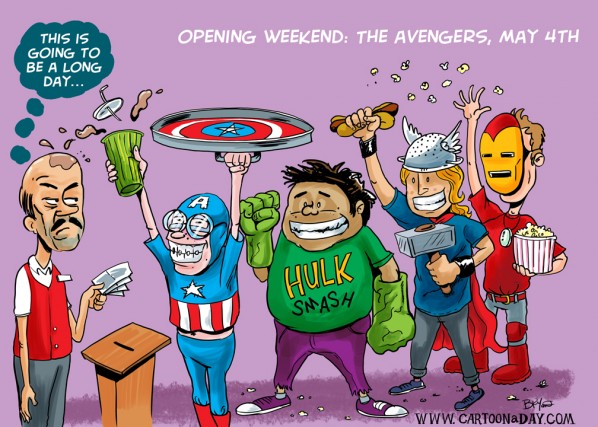 Avengers in theaters Opening Weekend
Coming this weekend will be one of the most-watched movies of the year, The Avengers. You can bet fans of all ages ( and Fanboys) will turn out in force, clad in their favorite hero gear.
And here's where it all started…the sketch!
More Cartoons Like This:
Inspiration:

Cartoon Fanboy moviegoers line up to attend the opening weekend of the Avengers Movie. Fanboys dress as characters such as Iron Man, Thor, Hulk, and Captain America.