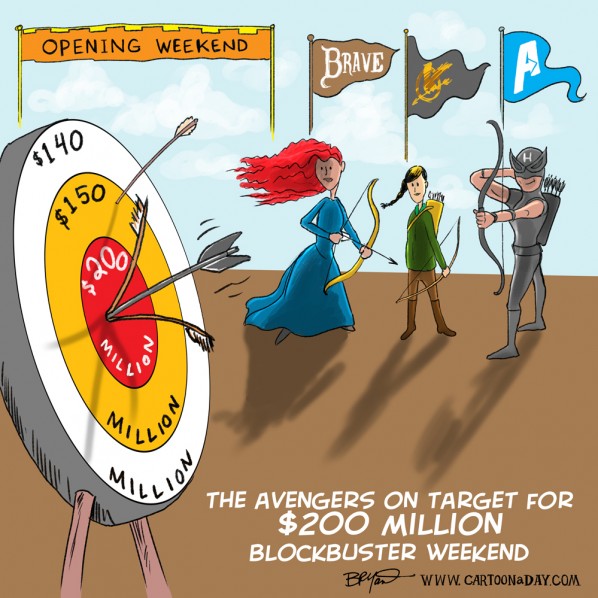 The Avengers on Target for $200 Million
After seeing the Avengers movie last night, I was blown away. Every aspect of the action /adventure film, from the acting to the plot was thrilling and excellent. The Avengers is in my opinion, the best ensemble movie I've ever seen, and a dream come true for many.
The Avengers was number 2 of ALL TIME Box Office opening Day, behind Batman: Dark night. And is on par to break opening weekend Box office Records.
Also appearing in this cartoon are Pixar's BRAVE, and the HUNGER GAMES.
EDIT: At the time of writing, the Avengers  smashed domestic Box Office revenue with $200.3 Million debut.
More Cartoons Like This:
Inspiration:

The Avengers archer Hawkeye shoots the $200 Million Target for opening weekend Box office Gross.