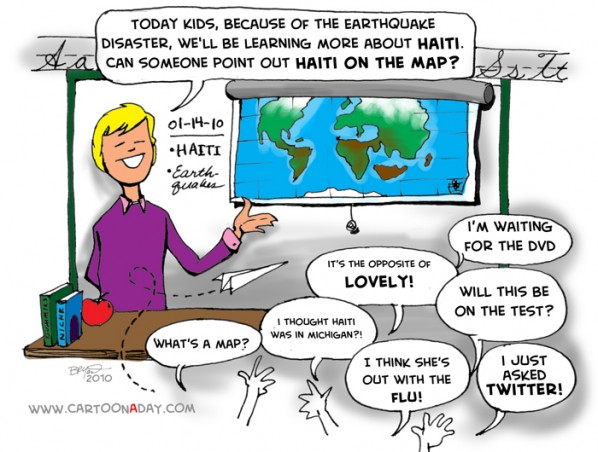 Public Schools and the Haiti Disaster
"Today Kids, because of the Earthquake disaster, we'll be learning more about Haiti. Can someone point out Haiti on the Map?"
My take on the state of public schools today and the children who actually attend. My heart goes out to the sufferers of the Haitian earthquake.  Cheers.
More Cartoons Like This:
Inspiration:

Showing the lack of geography education in the classroom of the public school system, though they take the opportunity to teach when the disaster arises.