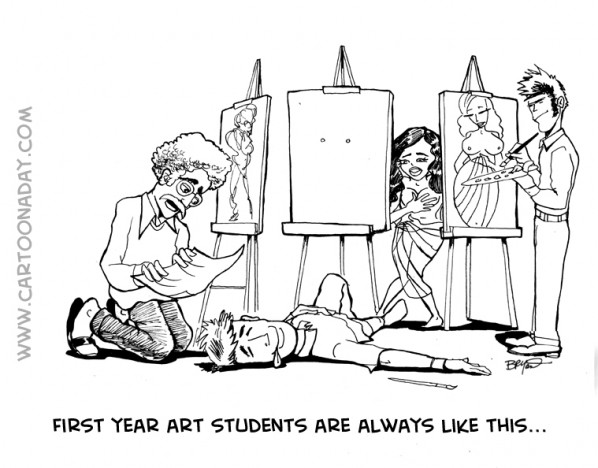 First year art students are always like this…
Remember figure painting class? Live nudes? Yeah, me neither. Unfortunately I managed to skip over this segment of my education. This little cartoon is (of course not about me) about this guy I know who was new to drawing nudes. The poor kid passed out.
More Cartoons Like This:
Inspiration:

Drawing classes I never took. Drawing nudes would make me feel self-conscious. Too bad , my art shows the lack.