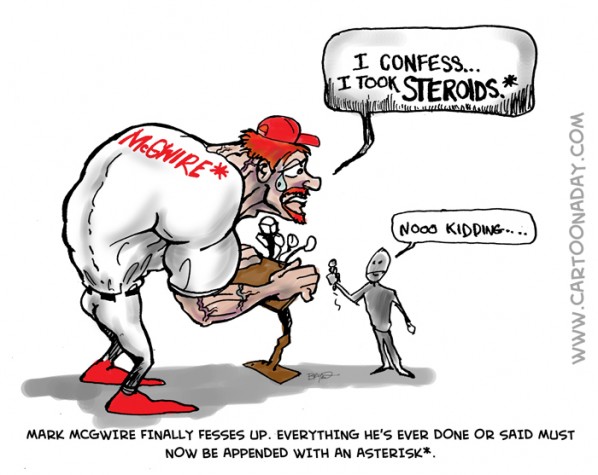 MARK MCGWIRE FINALLY FESSES UP. EVERYTHING HE'S EVER DONE OR SAID MUST NOW BE APPENDED WITH AN ASTERISK*.
Ah, the Fall of Man. The higher up you are, the farther the fall tends to be (Tiger Woods). Now Baseball legend, formerly of the St. Louis Cardinals, Mark McGwire is hitting rock bottom. Seems he REALLY DID take steroids as we all believed (feared).  Was anyone ever really convinced that he DIDN'T take performance enhancers? Well, expect more cartoons of Mark McGwire.  Enjoy!
More Cartoons Like This:
Inspiration:

Mark McGwire's Steroid Confession. Who would've believed it?