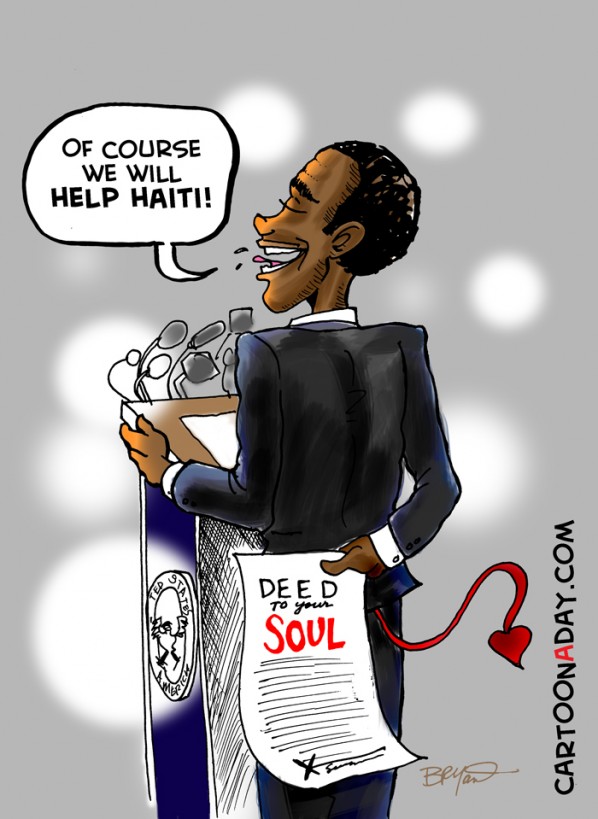 "Of COURSE we will help Haiti!"
I was reminded of a Latin phrase this morning, reading the news with my coffee: Timeo danaos et dona ferentes
Translated: Do not trust the horse, Trojans. Whatever it is, "I fear the Greeks even when they bring gifts."
And whatever happened to the Katrina disaster? Glad Washington has a new disaster to focus on, leaving sufferers of Katrina in the dust.
President Obama, giving speech about helping victims of Haiti Earthquake.
More Cartoons Like This:
Raising concern and awareness of the Earthquake disaster in Haiti, President Obama's aid, and the U.S. Position
Inspiration:

Haiti Disaster and Greek lessons in latin, President Obama, Earthquake
Media:

Pen and Paper (Mont blanc fountain pen)
Time:

45 minutes