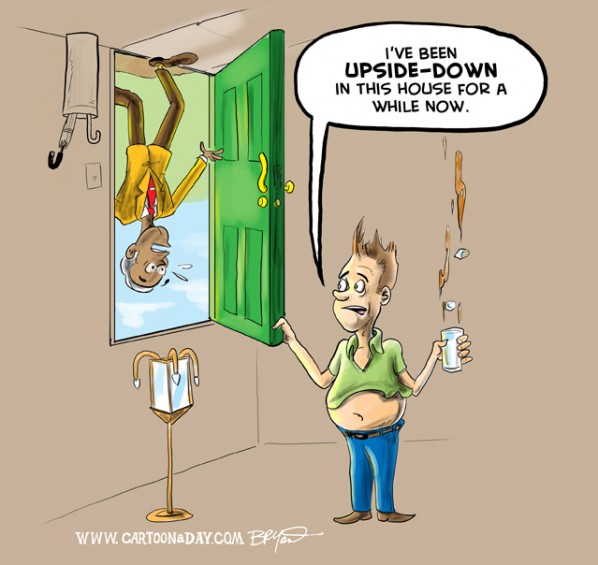 Upside Down In Home Cartoon
"I've been upside-down in this house for awhile now."
Today's cartoon is about the housing crisis and becoming "upside-down" in your home, referring to inflated home value and your equity. Being upside down means you owe more money than your home is worth. Some homeowners who find themselves upside down in their home mortgage can improve their situation by refinancing at a lower rate.  Currently, the U.S. is experiencing more foreclosures than ever before.  If you're upside down, take heart, you're not alone, and things look like they might be turning around. Hang in there.
For giggles, I'm posting the Upside down mortgage cartoon, UPSIDE DOWN. I like my original concept, as the upside down home situation is seen from the homeowner himself. In case you missed it, the guy at the door is a Century 21 Real Estate Agent ( Gold Jacket).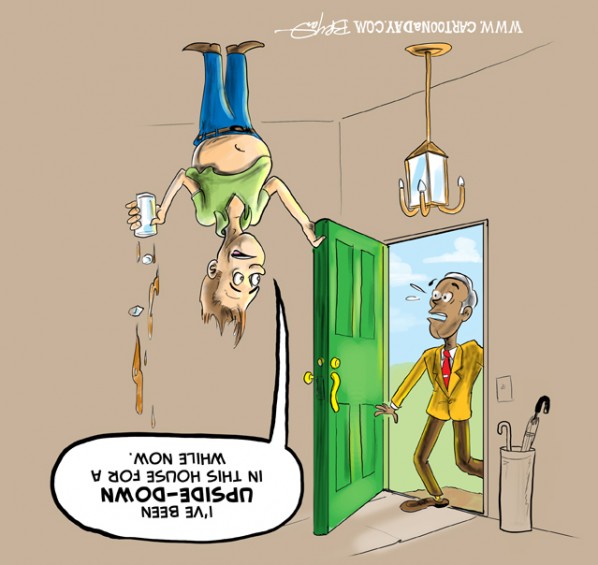 More Cartoons Like This:
Inspiration:

Cartoon of a homeowner who is upside down in his home mortgage. Seen from his perspective, he is really upside down.