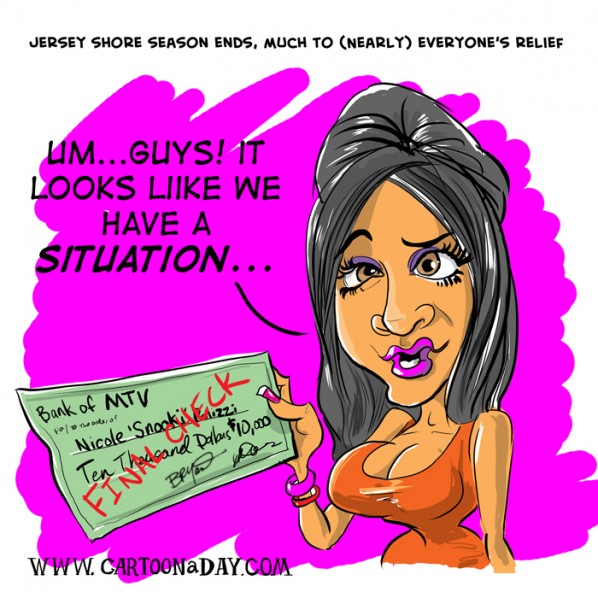 Last Episode of Jersey Shore Leaves Snooki's Future  in Trouble
Jersey Shore season ends, much to (nearly) everyone's relief. Snooki gets a big check for publicizing her immature antics, but for how long?
"Um…guys! It looks like we have a SITUATION!"
Somehow I imagine Nicole 'Snooki' Polizzi will make plenty of money in the off season. It seems to me that this is the evil trickery a magical Genie in a Bottle would pull on you. You ask for fame and fortune, and he turns you into a brain-dead, flash-in-the-pan, c-list actor who's used up 16 of their 15 minutes. I could be wrong.
More Cartoons Like This:
Cartoon of Jersey Shore's Nicole Polizzi as Snooki. Snooki holds a big check indicating it's the last for a while.