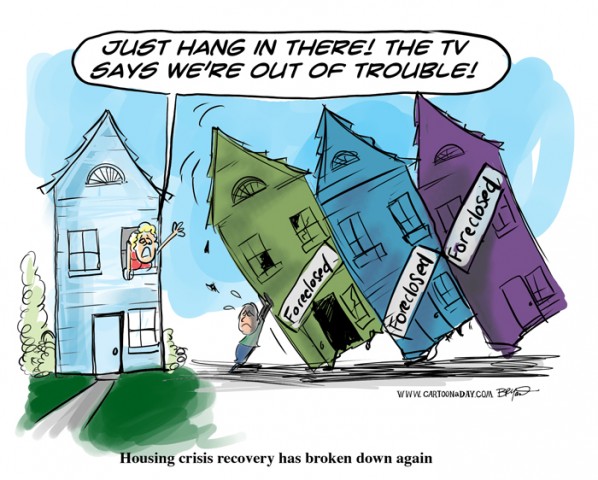 Housing Crisis Isn't Over Yet
A Renewed drop is pulling the economy back down. The U.S. housing market collapsed and stayed that way for years, but appeared to be bouncing back 9 sort of. With consumers starting to feel better about consuming, things were supposed to get better.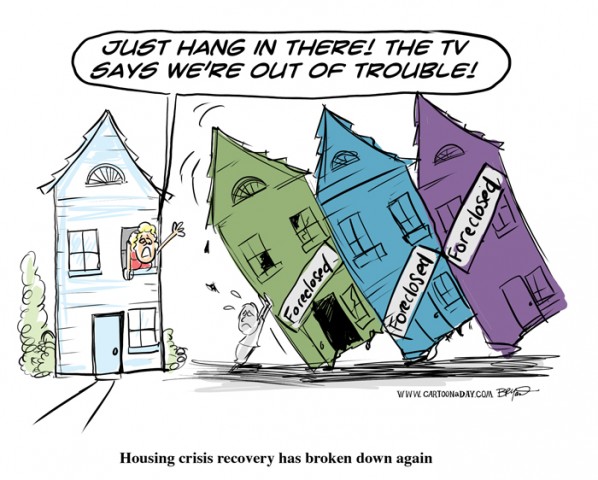 More Cartoons Like This:
An editorial cartoon highlighting the danger of a collapsing economy and home foreclosures. A man tried the impossible against failing homes.