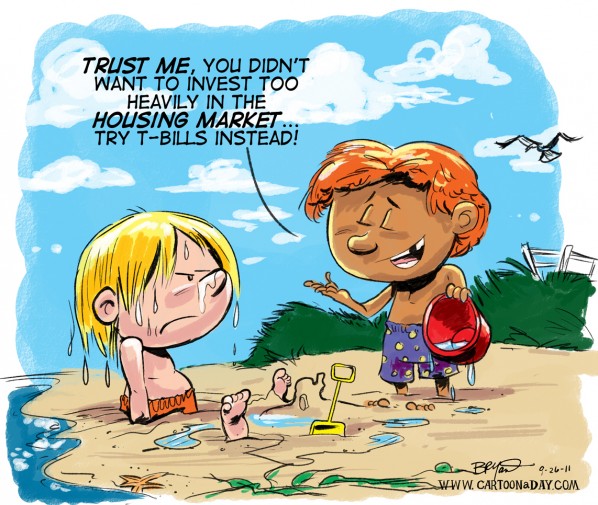 Housing Market is a Bad Investment – Cartoon
"Trust me…you didn't want to invest too heavily in the housing market… try T-Bills!"
Everybody seems to have better advice for what to do with investment money when everything's blown up, especially in U.S. Housing. The U.S. Department of Commerce claims new homes sales dropped last month to a RECORD LOW. This is the four straight month of steady declines for home sales. The current rate sits at 295,000 Homes sold ANNUALLY.
Compare 295,000 a year now to:
2007: 776,000 Homes sold annually
2003: 1,086,000 Homes sold annually
More Cartoons Like This:
Daily cartoon featuring the topic of the Housing crisis and new homes sales. Kids playing on the beach relate to economics.