Lemme Guess, Jumbo Mortgage?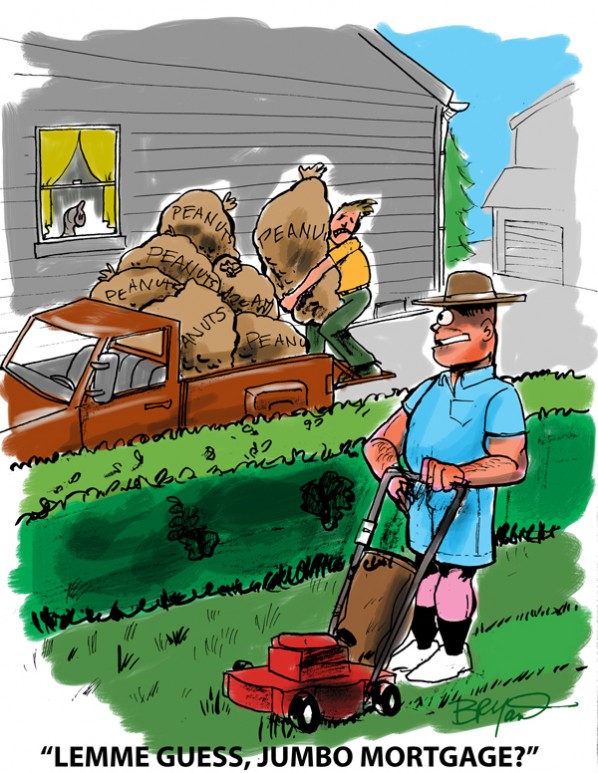 Here's a cartoon about Jumbo Mortgages. You may find them funny, or not. You can decide for yourself.
The guy mowing the lawn looks a lot like me, hahahaha. I need a shorts-suit in powder blue.
Here's a black and white free version of the cartoon for those of you still printing newsletters on ACTUAL PAPER!. -Bryant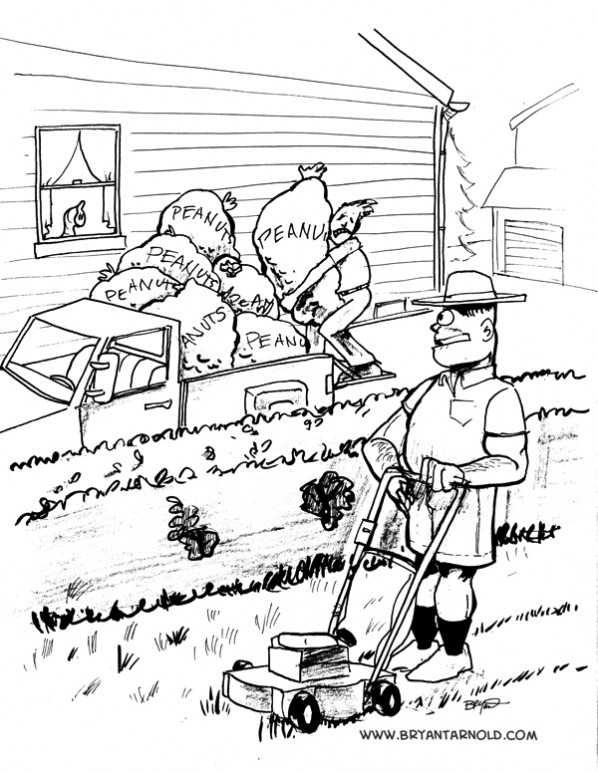 More Cartoons Like This:
Cartoon about having or refinancing a jumbo mortgage and feeding the elephant. Look for the trunk!
Inspiration:

The current housing crisis.
Media:

Digital
Process:

Sketched, scanned, and then colored.
Time:

Read an article and came up with concept in about 30 minutes. Sketch and coloring 1 hour.