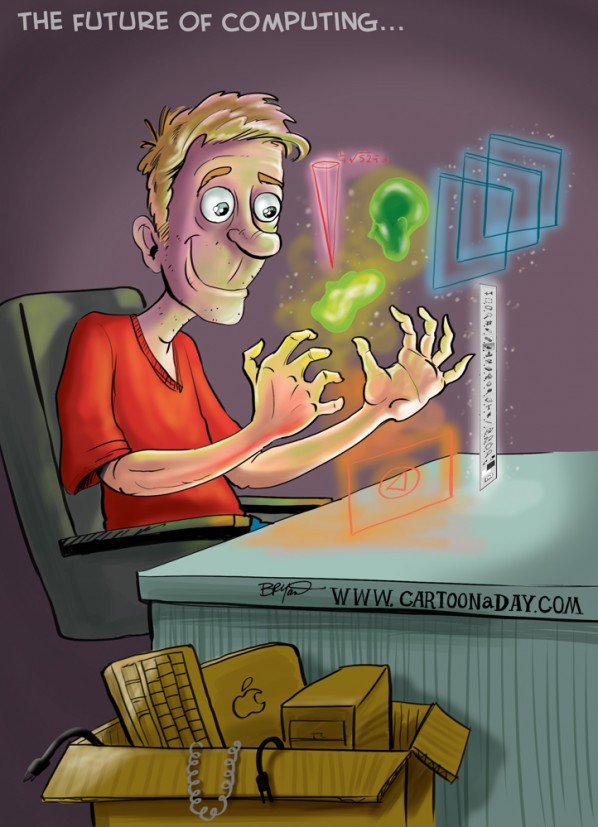 The Cartoon Future of Computing
Forget the finger swipes of iphones and ipads, the future of computing removes the device altogether. Today's cartoon shows the power user using only his hands and brain to compute. Physical computers are junk. I imagined, many years ago, the user inserting his hands into a type of Goo, or Newtonian fluid, by which he could sculpt in 3d, much like art sculptors do now with real clay.
The Cartoon Future of Computing Sketch
And here's where it all started. I sketched on a scrap of copy paper, and snapped it into my Mac with the iphone camera.
More Cartoons Like This:
Inspiration:

A super user computes in the future with his hands in virtual space. He is sculpting a human head.
Process:

Scanne with iphone, and reworked in Photoshop
Time:

Sketch: 20 minutes / Art: 90 Minutes