Summer Bikini Sale on Self Image
Summer is here and it's bikini season. Are you ready? Is your self image ready? Don't let society tell you when you're thin enough. Physical health is important, but don't let a few pounds stand between you and the beach, or the pool, or enjoying all that the summer season has to offer. Who knows, maybe ignoring the supermodel stereotype is the first step towards a journey of health and fitness.
Summer Bikini Sale on Self Image
And below are a couple progress images, with lights on, without the window shopper, and without film grain.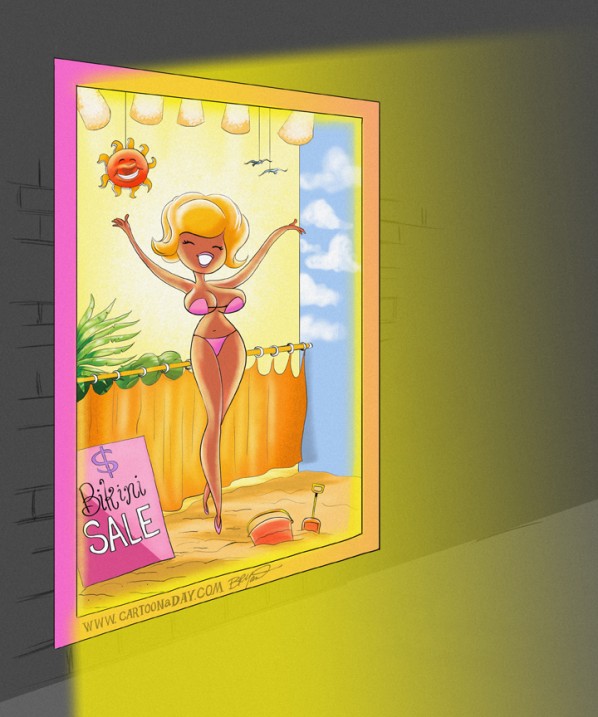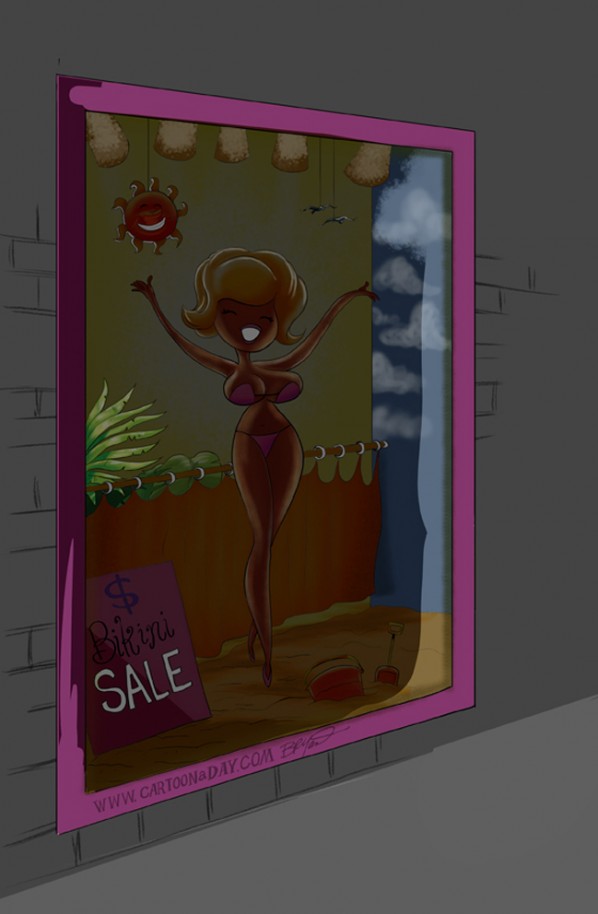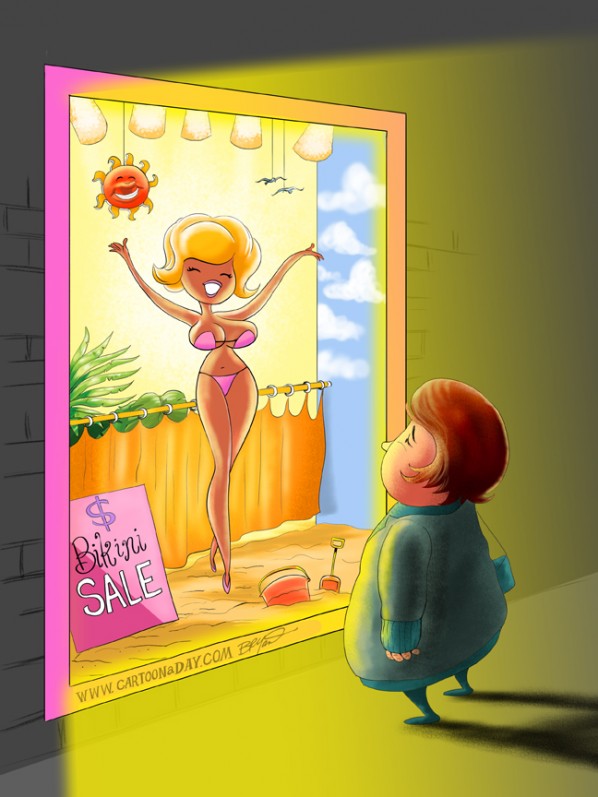 Summer Bikini Sale on Self Image Sketch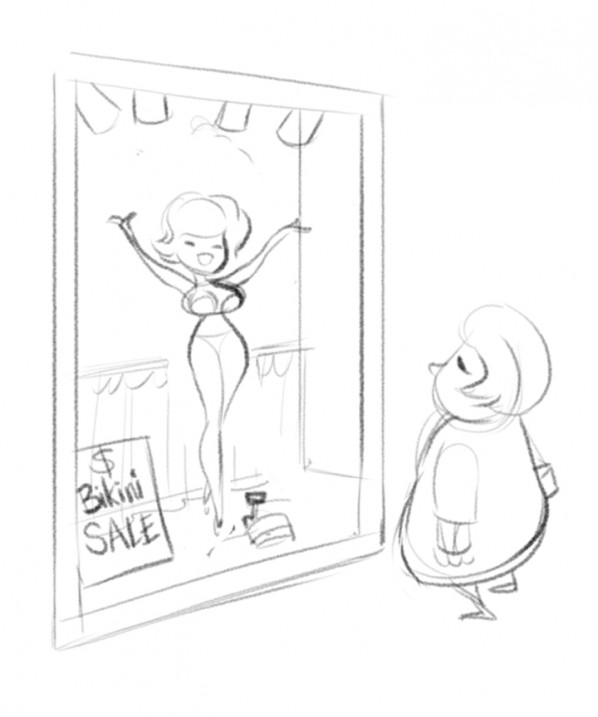 More Cartoons Like This: