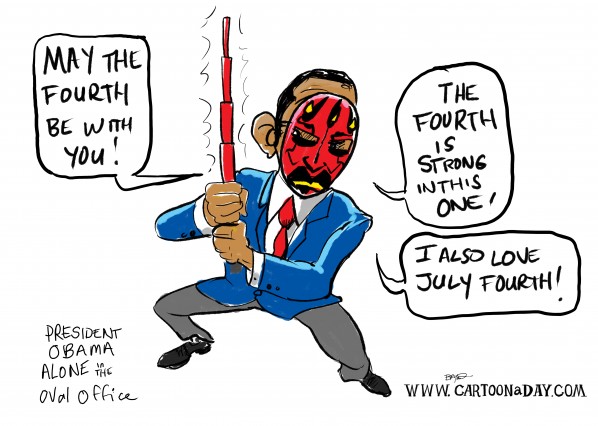 May the Fourth Be With You 2011
Ever wonder what President Obama does in the Oval Office when he's all alone and the doors are locked? YES, he's a Star Wars Fanboy!! Seen above, Obama is wearing a Sith Lord Halloween Mask and wielding a plastic lightsaber. But if anyone on the planet had an actual real prototype of a REAL Lightsaber, chances are very good it would be President Obama. Happy May the 4th all!
More Cartoons Like This:
Funny cartoon featuring President Obama, May the Fourth, and A Sith Lord.