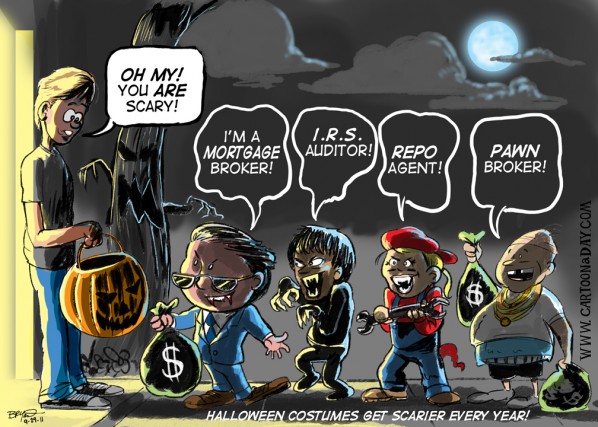 Scariest Halloween Costumes of 2011 Cartoon
"Oh My, You ARE Scary!"
"I'm a Mortgage Broker"
"I.R.S. Auditor!"
"Repo Agent!"
"Pawn Broker!"
Listen up, kids! This year, if you're really out to terrify the adults with your costume, these are a good place to start. Other "Best Halloween Costumes of 2011 Ideas are: Loan Officer, Bail Bondsman, Real Estate Agent, Bank Teller, Immigration Agent, Homeland Security…well, you get the picture.
More Cartoons Like This:
Daily cartoon about the Scariest Halloween Costumes for 2011, as worn by kids trick or treating. Adult fear these costumes.